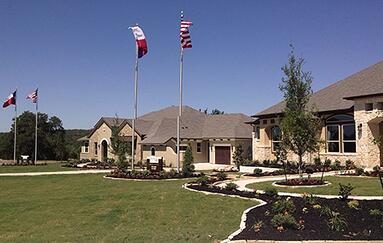 Many factors contribute to the decision of where to retire. The right location is key, whether that means close to friends and family, in an area with opportunities for post-retirement employment, in a scenic spot you've always admired—or all of the above. But, ultimately, if it's not within budget, nothing else matters. Is the Hill Country affordable for retirement? It is, beautifully.
The Hill Country is a Texas retirement dream for so many reasons, and the fact that it can be achieved affordably is often a surprising fact for those looking to move here.
Fredericksburg in the Hill Country was named one of Forbes' Top 25 Retirement Cities for 2014, as was Austin, just outside of the area. Both are conveniently close to Vintage Oaks, the fastest-growing master-planned community in the Hill Country and increasingly a retiree favorite.
Forbes considered several factors to comprise their list, and, not surprisingly, budget considerations ranked highly. The overall cost of living including real estate prices and tax climates for retirees was a top factor, along with unemployment rates, access to health care, and active living opportunities. With no state taxes and the nation's top economy several years running, Texas offers a prime environment for retirees, who are increasingly discovering all they can have in Hill Country masterplans like Vintage Oaks.
Vintage Oaks offers top value and unmatched lifestyle opportunities for active living, entertainment, and culture along with the master-planned excellence of SouthStar Communities. Located right on Texas Wine Trail, Vintage Oaks is home to beautiful neighborhoods, home-lot packages, exceptional resort-style amenities, and some of the most stunning scenery in the state—and it all easily fits within a retiree budget.
A variety of homesites and offerings meet buyer demand including:
For more information on Vintage Oaks, visit Vintage Oaks or click below to download the Hill Country Retirement Guide!