Know These Things About Texas Real Estate
There's a lot that goes into buying and selling real estate for both buyers and sellers. From the big decisions (location, location, location) to smaller details like finishings, you should go into your next real estate sale or purchase equipped with the information you need to make the right decisions. Here are 10 quick tips for buyers and sellers about Texas real estate to help you on your next real estate adventure.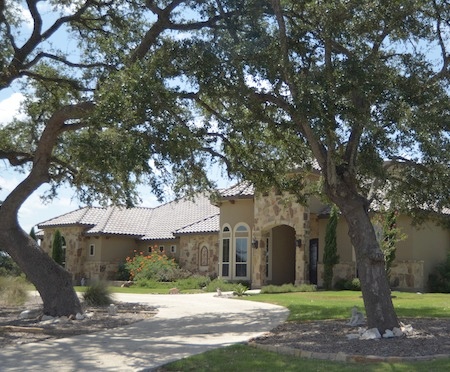 Buyers
Don't overspend
It can be easy to get wrapped up in the excitement of buying a new home - just make sure you aren't overspending because of it! Bidding wars, tight timelines, and inflated prices can work against you and leave you paying more. Pick a maximum price you will pay based on similar properties in the neighborhood and stick to it!
Keep an eye on new home builders
If you're buying new, know that not all new home builders are of the same caliber. Many home builders have started cutting corners to save costs which can leave new home buyers of real estate in a bad position. Consider hiring a construction supervisor to oversee construction, and always pick a reputable builder.
Be proactive
When you're ready to buy Texas real estate, make sure you're in a position to put in an offer as soon as possible when you've found the right home! Get pre-approved, pick your building inspector, and be ready to put in an offer. To encourage a sale, consider what areas you can compromise on with the sellers - be it the closing date or other items.
While it's important to be ready to make a decision, both buyers and sellers can be at a disadvantage when time constraints are tight. Make sure your contract has an "option fee" clause where the buyer can fully investigate the property and negotiations can be made and added to the contract.
Anticipate additional costs
From the origination fee to the building inspector to property taxes, make sure you've budgeted for at least $5000 more on a $250,000 home. Extra costs can add up quickly with moving expenses and storage as well.
It's all about location
Consider the features of the neighborhood that not only appeal to your lifestyle, but always to the lifestyles of future buyers. Proximities to schools, major employers, and multiple renovations in the neighborhood are some sure signs that you're buying into an up and coming location.
Sellers
Commission split
When selling, look into how much the commission split will be between your agent and the buyer's agent. With decreasing commission costs, your real estate agent may not split a commission 50/50, meaning there's less incentive for other agents to bring in buyers.
Don't overprice
Listing your house for 5-10% over what you'd like to get for it is a strategy that can still work wonders in securing a fair price for your home. It may be tempting to boost your asking price but this can leave your listing old and stale and harder to sell in the end.
Play up your house's best features
Few renovations pay off, but upgrades to the kitchen and bathrooms will pay off. When listing your house for sale, pay extra attention to these areas and be sure to declutter them.
Have a place lined up
In a booming real estate market, houses can sell very quickly. Be sure to have a place lined up in case your closing date comes quicker than expected. If you need more time, ask the buyers about leasing the house from them for a few months.
Don't wait for prices to climb or drop
Avoid falling into the trap of waiting for the next bubble to burst. Texas real estate markets have been very stable and are expected to remain stable for many years to come.
Now is the time to buy in Texas Hill Country! With cities like San Antonio seeing a 10% increase in home values in 2015, this it the perfect time to purchase Texas real estate.