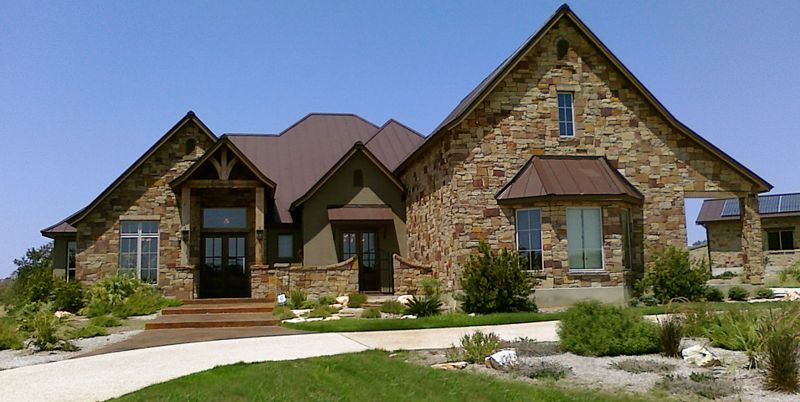 Those who know the Hill Country love it for its beautifully scenic surroundings, great access to entertainment, dining, recreation, and culture, and proximity to Austin and San Antonio. With all the area has to offer, it's no wonder so many of the area's fans also become residents. They know the 14 advantages of building a new Texas Hill Country home. Do you?
No renovations—move right in with everything just the way you want it
Your style—no icky floors, no weird wall textures, no questionable countertops
The square footage you want—no squeezing into too-small spaces
The floorplan you want—when you design your home, you design it to suit your lifestyle
Your chosen amenities—whether you want a kitchen full of commercial appliances, an authentic University of Texas-themed game room, or a fully outfitted home gym—or all of the above—you can have it. Because it's your house.
A view of the sunset from your living room—if you so choose
Magazine-quality features—the master closet, man cave, and wine cellar of your dreams
Everything shiny and new—plus a warranty to protect your home and the items inside of it
The newest technology—features and amenities that embrace the latest and greatest
Air quality—state of-the-art ventilation and air filtration means today's homes provide superior air quality
Eco-friendly—high-efficiency furnaces and air conditioners that use environmentally friendly coolants, components that use fewer volatile organic compounds
Fixtures and finishes that are as fancy—or as functional—as you want them to be
Energy efficiency and cost savings—an unbeatable combination
No compromise—a difficult concept but one we think you'll get used to
The Hill Country presents an unmatched opportunity to live out the dream of building a custom home. And more than ever, landbuyers are choosing to do so at Vintage Oaks. The fastest-selling community in the Texas Hill Country, Vintage Oaks is a favorite of buyers seeking the ultimate combination of natural beauty, resort amenities, and convenience, with an array of homesites in gated and non-gated neighborhoods and featuring stunning views of the rolling hillsides and towering oak trees.
For more information, visit Vintage Oaks or click below to download the Guide to Building a Home in the Texas Hill Country.