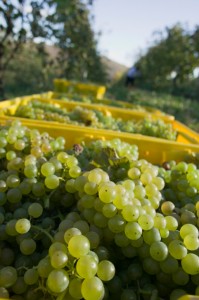 Vintage Oaks is surrounded by twenty-four local Texas wineries. However, later this year, construction will begin on our very own Vintage Oaks Vineyard. The vineyard will be host to tens of thousands of Black Spanish grape vines, which will be produced at the winery across the street — Dry Comal Creek Vineyards and Winery. In your spare time, you can take tours of the neighboring wineries, and learn as much as possible about what goes into each bottle of Texas wine.
Each year, Vintage Oaks is host to an annual grape stomp that anyone over the age of thirteen can join. Vintage Oaks also hosts wine and cheese nights, and other entertainment options where you and your family can connect with other members of the community. The clubhouse has a large open grill area, and there are many entertainment options for you and your friends to enjoy at Vintage Oaks. These activities are a way for you to come and get involved while appreciating the charming atmosphere of New Braunfels. The wonderful thing about living in a community such as Vintage Oaks is that your neighbors and other community members have remarkably similar interests. It takes a particular kind of person to appreciate the value and beauty that are on display in the Texas Hill Country.
Vintage Oaks is located in the center of the heart of Texas Wine Country, and it is so impressive that this exquisite piece of land with such unparalleled beauty is available for purchase. Individuals who seek an opportunity to live in an area such as this usually have to relocate to California or overseas. Vintage Oaks is a community that values family, friends, community, wine and culinary connoisseurs, and luxurious living. Please contact Vintage Oaks today for more information about building your dream home!