Some of the benefits of living at Vintage Oaks are miles and miles of hiking trails, a planned vineyard, and private lakes, and memberships are available for the exclusive clubhouse, swimming, and tennis. Vintage Oaks is also a mere twenty-five miles from San Antonio; so, whether you commute or work from home, it has almost everything you can imagine. Whether it is relaxing in the lazy river, visiting the historic Gruene district, remembering the famous battleground at The Alamo, or hiking around the beautiful scenic land of New Braunfels, Vintage Oaks is a well thought out and planned community.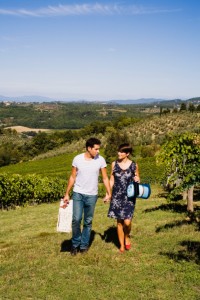 You may think that you could never afford something like this, but land lots start at just $50,000. You can design your very own dream house, and enjoy the architectural differences between each house. We help you through the entire process, and there is no pressure to develop or build on the land. There is simply no time constraint. Vintage Oaks is a family-friendly community, which is near a local school district with a good reputation.
Southstar Communities has been redesigning planned residential communities for over forty years, and you will often find that once someone has purchased from Southstar Communities, he/she will consider our other locations and properties, and will often purchase from us again. We have uploaded to our website video testimonials of many of our very happy Southstar customers. We strive to help you to make the best possible land purchase, and we want you to get the most out of Vintage Oaks. Every detail has been considered and planned, and we kept you in mind while designing this fabulous community. Please contact us today to become a part of the Southstar Community.