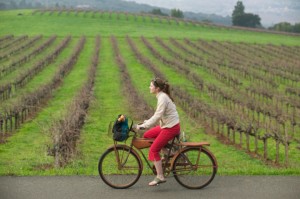 When people consider living in wine country, they often think of Napa Valley in California. However, you do not have to move to California to reap the benefits of living in wine country. Vintage Oaks is a prestigious community located twenty-five miles outside of San Antonio, which offers all the amenities of any other vineyard. Living in a chateau in wine country is often a romantic's dream. People dream of moving to wine country because the temperature is almost always ideal, and there is something truly enchanting about living in such close proximity to the grapevines.
It is particularly enjoyable to watch the grapes mature, and then to witness the entire harvesting process. Texas wine has a very distinctive taste that is remarkably different than wine that is produced in Napa Valley. You don't even have to be a wine connoisseur to enjoy the benefits of living in this beautiful area. The agriculture, land, and wild oaks can be appreciated by anyone. Texas agriculture is known for producing vast amounts of cotton, hay, corn, and wheat; but, over the past decades, wine production has become much more popular in the Texas area.
According to the Orbitz travel website, Texas Hill Country now ranks as the number two wine destination in the country, second only to Napa Valley. Vintage Oaks offers you a place to call home, which is near neighboring cities, but also a place to relax and enjoy the beautiful scenery of wine country. Please visit Vintage Oaks to learn more.