When you purchase a property from Southstar Communities, there is no rush to build on the property. Instead, we want you to design and build your dream home. We work with you and offer suggestions from builders with whom we have worked previously. At Vintage Oaks, property is available on plots of one to two acres, and plots start at around $50,000. At Vintage Oaks, we want to avoid cookie-cutter homes; we customize the house to your exact needs.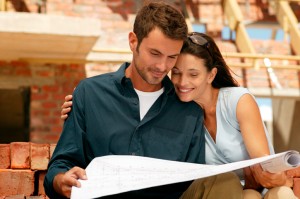 Some benefits of building your home are the ability to tailor the property to your exact needs, the freedom of lot selection, and the option of customizing everything from room size and tiles to windows and the layout of the home, to name just a few. You don't have to sacrifice anything, and instead of buying someone else's dream home, or even a builder's home; you can perfect your own home. Now, custom building your own home is not for the faint of heart. Customizing a home can take lots of time and dedication. Hours and even days will be spent talking to designers, and seeking to perfect each element. However, the results are well worth it. At the end of the project, you will live in the home of your dreams, which will feel much more personal.
Southstar Communities works with every builder, and has restrictions regarding what can and cannot be built; this is to protect your investment in your home. We want to ensure that all residents in Vintage Oaks are satisfied and thrilled with the beauty of their home. Each customized home has a distinctive personality and you are guaranteed not to see the same house twice! Please contact us today if you are interested in learning more about customizing your dream house! You can also enter our resort package giveaway.