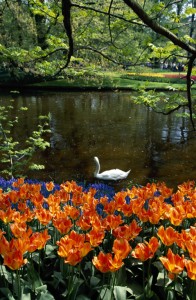 If you're a bird lover, New Braunfels has just the place for you. Clearsprings Aviaries and Zoological Gardens are just 16 miles away from Vintage Oaks. This preserve houses a spectacular privately owned collection of rare and endangered exotic birds.
Clearsprings Aviaries and Zoological Garden sits on 35 acres, with a walking tour that spans across seven acres. On the property you'll find a duck pond, a lake, and more than 2,000 species of exotic plants. The park is home to more than 200 species of exotic birds and animals. Clearsprings Aviaries and Zoological Gardens specializes in the propagation of rare birds, focusing their efforts on maintaining rare and endangered species of birds. More than just a slogan, their actual life philosophy is "Our Job is for the Birds…" They dedicate their hearts and souls to providing a beautiful environment where the birds can live and thrive, with the ultimate goal of repopulating the local populations.
Clearsprings Aviaries and Zoological Gardens is a beautiful oasis specially suited to their rare birds. It's also carefully laid out to teach visitors about the birds and their habitats. The park is open every day and is free to the public. It's a great way to educate your family about rare and exotic birds, and it's a joy to see the beautiful vegetation and animals.
If you're interested in learning more about these birds, or about day trips to Clearprings Aviaries and Zoological Gardens, please contact us. New Braunfels is an active, engaged community, and residents of Vintage Oaks will never be at a loss for new and fun things to do.