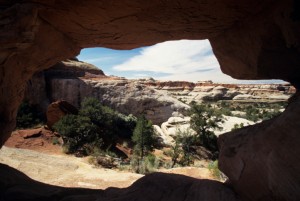 Come discover Wonder World Park in San Marcos, Texas, just 28 miles from Vintage Oaks. This theme park is truly one-of-a-kind, widely known as the first show cave in Texas. Wonder World Park's main feature is the Balcones Fault Line Cave, which has been in continuous operation and open to the public for tours for the past 105 years.
Take your family on a guided tour to see the nation's only example of a cave formed entirely by an earthquake. The Wonder Cave is a great way to see Mother Nature's devastating force in action. You can also enjoy other popular attractions, like the Tejas Observation Tower and the Anti-Gravity House, where everything is backwards—and where even water flows uphill!
The Tejas Observation tower takes you 190 feet straight up to the Observation Museum at the top. From there, you can see dramatic landscapes in every direction and look down on the caves and formations surrounding you. Ride the passenger train through the splash waterfalls of Mystery Mountain into the Texas Wildlife Petting Park, where you and your kids will have the chance to feed, pet, and interact with the docile, pleasant, and rare animals. You'll also find the Wonder World Café and a super-fun Wonder World store.
The Wonder World Park is open every day during the summer. Wonder World has special hours during winter, which you can find posted on their website. Ticket prices are $19.95 for adults, $14.95 for kids aged 6–12, and $7.50 for kids aged 3–5. Special discounts are available for senior citizens, those who serve in the military and their children. Wonder World also has special promotions and coupons that can bring down your price of admission. They offer group discounts, birthday parties, afterschool programs, field trips, and special pricing and activities for groups and organizations.
A great educational trip, Wonder World Park features fun, exciting experiences for your entire family. Since it's less than 30 miles away from Vintage Oaks, you'll find it a nice weekend activity, where you can come and enjoy just a few of the natural places of beauty that the great state of Texas has to offer!