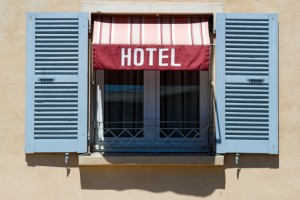 The Prince Solms Inn is another wonderful place to stay in New Braunfels. Located just ten short miles from Vintage Oaks, the Prince Solms is a bed and breakfast with delightful accommodations and comfortable, relaxing shared spaces. The oldest operating hotel in New Braunfels, the Prince Solms Inn was originally built in 1898 as the Comal Hotel. Even then, it was revered as the most luxurious and romantic hotel in the area.
The Prince Solms offers two luxury suites on the first floor and eight guest rooms on the second floor. All of the rooms are furnished with sturdy antiques dating back to the previous century. The original hotel also had a feed store, which was converted in 2000 into three large guest rooms. Another original building that was converted to a comfortable guest room from the stable and carriage house.
The Prince Solms Inn has special packages available, including all-inclusives, a wine lover's package, a birthday package, and a honeymooners/romantic package. A homemade breakfast is served every morning, with an extensive and delicious menu. You can also take advantage of packages to use the Prince Solms to host your wedding or reception. The Prince Solms Inn has been hosting weddings for more than 105 years, and they'd love to share in celebrating your special event with you.
Room rates vary depending on the season. Call (830) 625-9169 or (800) 625-9169, or visit Prince Solms' website for current pricing. If you have the opportunity to come to New Braunfels, you really should visit the hotel named after the city's founder! The Prince Solms Inn rolls Old World charm, Texas hospitality, and rich history all into one.
Best of all, it's just ten miles from Vintage Oaks, so it's an ideal spot, whether for a romantic weekend getaway, or as a place for your loved ones to stay when they come to visit!