When living on a vineyard in the Texas Hill Country, you should know some information about wine. At Vintage Oaks, we encourage all residents to take tours of our planned vineyard, and the other surrounding vineyards, as we've found there is something spectacular about living on a vineyard.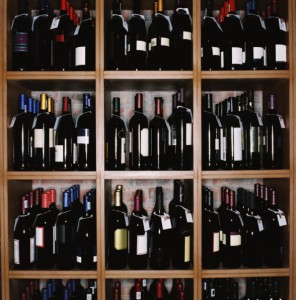 There are over 5,000 different varieties, and nine wines are considered to be the classics. These nine are Cabernet Sauvignon, Merlot, Pinot Noir, Syrah, Chardonnay, Chenin Blanc, Riesling, Sauvignon Blanc, and Semillon. A ton of grapes will produce approximately 720 bottles, 12 bottles are in a case, and there are 5 glasses per bottles. The typical glass of red wine is about 110 calories, while white wine has typically 104 calories. Chardonnay is the world's most popular white wine, and has been for years. People like chardonnay because of its fruity taste and oak-influenced flavors. Riesling is known to be the most elite of white wines, and is a sweet wine with low alcohol content. The most important thing when looking at wine is reading the label. You should examine where the wine was made. Some areas of the world are known for their high quality of wine, and can be almost guaranteed for good quality. When considering which wine to drink, you should examine the bottle for such words as Reserve, Vintner's Selection, or Estate Bottled. These three key words are an immediate sign that the wine is of a higher standard. Also, where the wine was made plays a major role in how the wine tastes. The warmer the climate means that the more flavorful the wine will be. This is one reason why Texas wine has been so successful. However, wine is produced in all fifty states, but California make up nearly 90% of the wine that is made up in the United States.
At Vintage Oaks we take pride in our wines, and we want our residents to enjoy the beauty and majestic life in the Texas Hill Country.