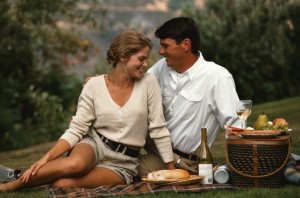 The wine industry in Texas has been building its reputation for the past several years, with the wines produced in the Texas Hill Country now being recognized as some of the finest in the world. In the 1600s, Spanish settlers began cultivating grapes in Texas near what is today El Paso. In the 1800s, European settlers started bringing their own native grapes and vines, planting them in Central and South Texas. Founded in 1883, the Val Verde Winery is currently the oldest winery in Texas. By 1900, Texas had more than 25 thriving wineries. When Prohibition was enacted in the United States in 1919, Texas' wineries were forced to close. However, as soon as Prohibition was lifted in 1933, most of the Texas wineries sprang immediately back to life!
1986 was the year that the Texas Hill Country Wine and Food Festival premiered, designed specifically to draw attention and prestige to Texas wines. In 2005, a record 85 Texas wineries were in operation, with even more in development. Also in 2005, the Texas state legislature passed a bill that for the first time allowed Texas wines to be shipped anywhere within the state.
A banner year for wine in Texas was 2009. In that year, 181 Texas wineries were in operation. Also in 2009, Texas produced 2.4 millions gallons of wine, and the Texas wine industry brought $1.35 billion to our state. Texas currently has more than 9,000 wine-related jobs. In general, Texas wines are regarded to be slightly sweeter than those produced elsewhere. However, many different varieties are produced across the Lone Star State. Texas wines include Chardonnay, Blanc du Bois, Pinot Grigio, Viognier, Riesling, Sauvignon Blanc, Chenin Blanc, Orange Muscat, Muscat Blanc, Muscat Canelli, Gewurtztraminer and Semillion.
Texas has five different wine regions, each one offering its own distinct taste. Vintage Oaks is located in the first of these regions, called Texas Hill Country, with approximately 600 acres dedicated solely to vineyards. The second is the Southeast Texas or Gulf Coast region, with more than 30 vineyards, more than 85 acres dedicated to the lifestyle of the grape. The third region is the Texas Panhandle, with more than 1,100 acres of vineyards. The Texas Panhandle has long, hot summers, punctuated with cool evenings—making it absolutely ideal for producing the finest grapes. North Texas is the fourth region, with more than 370 acres for growing grapes. Finally, the West Texas region is the largest, with more than 1,200 acres of land allotted for vineyards. (West Texas is where you can find the Val Verde Winery, the oldest operating vineyard in Texas.)
Vintage Oaks considers itself to be an important part of the growing tradition in the Texas Hill Country. We'll be beginning construction on our very own planned vineyard soon! If you'd like to keep up to date with our progress, events, and special offers, please come visit us on Twitter and Facebook.