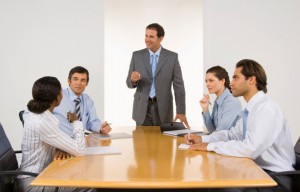 Recently, the New Braunfels Civic/Convention Center underwent a renovation in a project designed to expand the public areas for the residents of New Braunfels. The Convention Center is home to meeting spaces, an exhibit hall, a ballroom and five conference rooms.
The New Braunfels Civic/Convention Center is dedicated to providing the best services for your convention, meeting, reunion, retreat or event. Should you choose to host your event at the Convention Center, they have a full menu of catered options available to you, as well as many other services to ensure your event or party makes the impression you want it to.
Boasting a staff with more than 75 years of combined experience in hospitality and event planning, the New Braunfels Civic/Convention Center specializes in reunions, weddings, anniversaries, retreats, military reunions, religious meetings and corporate meetings. When you plan your next event, be sure you first check the facility's online calendar so you can schedule and coordinate your special day accordingly.
During the month of December, the New Braunfels Civic/Convention Center will be hosting such diverse events as the Canyon High School Band Concert, multiple Christmas parties, training events for the City of New Braunfels staff, a senior-class holiday party, Starlite Dance Club meetings, several weddings, a Quinceañera, and many more special gatherings.
The New Braunfels Civic/Convention Center extends a sincere thank you to its sponsors: Ashley Furniture, AT&T, Bluebonnet Motors, Mid-Texas Symphony, Herald-Zeitung Communications, Midtex Oil, Rotary International, Rush Enterprises, Wurst Association, KGNB Radio and the New Braunfels Chamber of Commerce.
While Vintage Oaks has an ideal country club and amazing amenities designed specifically for hosting special events, we certainly realize that from time to time, you may need to host an event outside of our facilities—whether because of scheduling conflicts, the need for more room than we can provide, or some other reason. Fortunately, you have a state-of-the-art Convention Center just ten miles away!