New Braunfels is a rapidly growing suburb of San Antonio. In 2000 the population was estimated to be around 36,500, but in 2007 that number had grown to more than 50,000 people!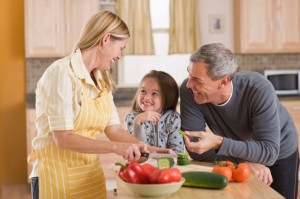 Specifically, the present population is calculated at 51,804, representing 35.2% population growth. The median age in New Braunfels is 35 years, and average income is $47,278. There are more females than males in New Braunfels, and 60% of the population is married. 25% of the families in New Braunfels have children. The median home age is 19-years-old, with the average home costing $210,141.
New Braunfels is estimated to be 22% Democrat and 76% Republican, with the remaining percentage listed as Independent. The unemployment rate in New Braunfels is 4%, with future job growth anticipated at 23.5%. The residents of New Braunfels tend to be more highly educated than average, with 78% having graduated from high school, 16% possessing a Bachelor's Degree, and 8% having earned a graduate degree.
In the past eight years alone, New Braunfels has grown 55%, attributed primarily to the affordable housing and many new job opportunities. Advanced education opportunities abound surrounding New Braunfels, with ten colleges all within just a thirty-minute commute. Recently, a Wal-Mart distribution center, the Coleman Company, and the Scooter Store have all built facilities here. The local award-winning hospital is the Christus Santa Rosa Hospital, another source of multiple job opportunities.
Vintage Oaks is a community ideal for people of any age. We have young starter families, empty nesters and everything in between. Vintage Oaks is also a great setting for retirement, a beautiful respite away from the hustle of bustle of San Antonio, but still close enough to take advantage of all it has to offer.