Sometimes going to t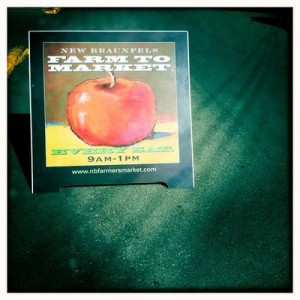 he grocery store can be more of a task than a fun outing. But the 50 plus local vendors at New Braunfels Farm to Market have fresh eats to make shopping for the ingredients to make a delicious summertime meal an experience you can look forward to. These friendly and eclectic vendors offer locally grown fresh produce, meats, cheeses, fresh breads, jams, jellies, art, flowers, and much more.
The New Braunfels Farm to Market isn't just an enjoyable excursion but also a place to kick off your shoes and dance to live music. An on-site chef is there to make you a little something to eat and the market even offers free yoga classes. There truly is a little bit of something for everyone in the family!
Head on over to the New Braunfels Farm to Market location this Saturday from 9 am to 1 pm to stimulate all 5 of your senses!
Call (830) 629-2223 for more details.