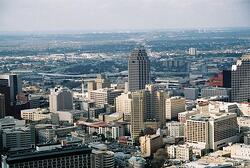 When building a home and starting a life in a new city, it's important to look at factors impacting the market's economy including population growth, income level and price appreciation. The state of Texas currently leads the nation in favorable market conditions, and San Antonio was recently named one of the top 20 healthiest housing markets in the United States by Builder Magazine.
What makes San Antonio a healthy market to live in? According to Bryce Thompson of Builder Magazine, San Antonio is home to three military organizations and USAA, a leader in the insurance industry, which provides a number of jobs to San Antonio's citizens and has helped San Antonio's population increase 2% in the last year. Home prices average at $143,000 and have been rising since 2007.
Looking to move to San Antonio and take advantage of this healthy market? Vintage Oaks at the Vineyard, a short drive from San Antonio, offers homesites for custom built homes in the heart of the Texas Hill Country. Click here for more information on Vintage Oaks and begin your search for your future home today!