Vintage Oaks, it's time for out with the old and in with the new! There are so many things we have wanted to try, and the New Year has given us the inspiration to finally do it! Do you have plans to decorate your home? After watching HGTV and reading countless design blogs, we have come up with the top home design trends for 2013.
Warmth – Who wants to live in a museum? Make your home welcoming and full of warmth with earth tone colors and woods. It will make for cozy nights and comfortable guest entertainment.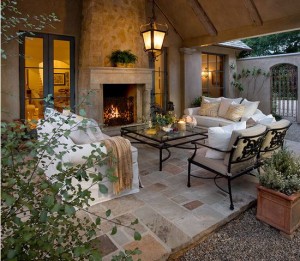 Outdoor Living – Lounging and enjoying company is not reserved for the living room. Enjoy cool evenings and sizzling days on outdoor living furniture. This trend is a carryover from 2012 and certainly is not going anywhere!
Large Walk-In Closets – What better way to start your day than in a large walk-in closet? There's no excuse for clothing on the ground because you have so much room! And it allows you to see everything you own. Large walk-ins are in such high demand, design firms are starting to specialize in them. Get yours now!
Long Term Planning – Renovating a home can be time consuming and costly. Because of this renovations are now long-term decisions. Fun and trendy designs are great but get old. Choose patterns, designs and materials that will last you and your family in the years to come.
Are you inspired like we are? We hope so! Get out there, paint, build, expand and create your dream home! If you think your dream home could be at Vintage Oaks, we hope you contact us today!