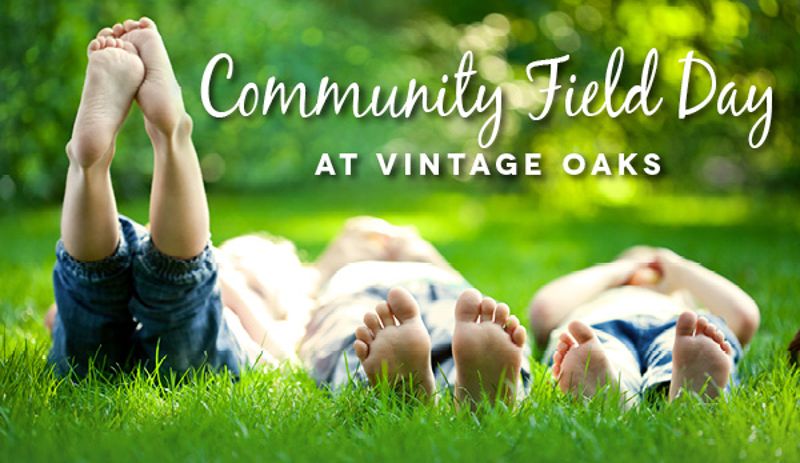 Celebrate Vintage Oaks community field day as we open the new park and athletic fields!
On Saturday, May 18 from noon to 3 PM, come enjoy the new baseball field, tennis courts and soccer fields at the new park near the Vintage Oaks Clubhouse. Bring a picnic lunch for the family or purchase lunch from the onsite food truck from 12-2PM.
We will have a bounce house and challenge course for the kids, as well as a petting zoo and Radio Disney to keep the fun going!
Please bring lawn chairs, blankets and sports equipments such as baseball gears, tennis racquets or any other sports you and your families would like to participate in.
RSVP at info@southstarcommunities.com or by calling 800-785-3891. We look forward to seeing you there!
For more information on Vintage Oaks at the Vineyard, visit our Texas land blog.