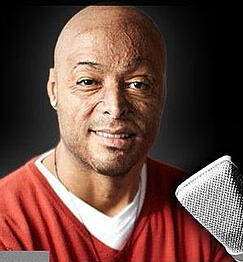 Tricia Lynn Silva of the San Antonio Business Journal reports on J.R. Martinez at Vintage Oaks June 23 to celebrate his new book and homesite purchase. J.R. Martinez is an Army veteran, TV Star, writer and Operation FINALLY HOME spokesman who has decided to buy a lot and build a home in the New Braunfels community. And he will celebrate his plans for a new home with a book signing at the subdivision on June 23, from 4 p.m. to 6 p.m.
Martinez was injured in April 2003, when the Humvee he was driving in Karbala hit a roadside bomb. He suffered severe burns to 34 percent of his body. He spent 34 months at Brooke Army Medical Center (now known as the San Antonio Military Medical Center), and endured 33 surgeries. He continues to use that experience to inspire and help others.
His list of honors includes the 2012 National Red Cross Spirit Award and the 2012 National Disabled American Veteran of the Year Award. He and his dance partner Karina Smirnoff also took home the grand prize for the 13th season of Dancing With the Stars.
Martinez will be signing copies of his first book — "Full of Heart: My Story of Survival, Strength and Spirit."
Book sales will benefit Operation FINALLY HOME, which provides mortgage-free homes to wounded veterans across the country.
Vintage Oaks is a master-planned community spanning 3,200 acres of land along State Highway 46 and FM 3009 in New Braunfels. The owner is Dallas-based SouthStar Communities.
The book signing will be held at 1250 Via Principale.
Vintage Oaks is a 3,300 acre community in the Texas Hill Country featuring homesites, acreage homesites and single family homes surrounded by resort-style amenities.
Vintage Oaks owners have discovered the beauty and serenity of the coveted Hill Country lifestyle, while enjoying easy access to the conveniences and charm of nearby towns of Gruene and New Braunfels. Charming shops, year 'round events and world-class dining wind alongside the Texas Wine Trail, and the dynamic cities of San Antonio and Austin are just a short drive away.
Read more from the source: bizjournals.com