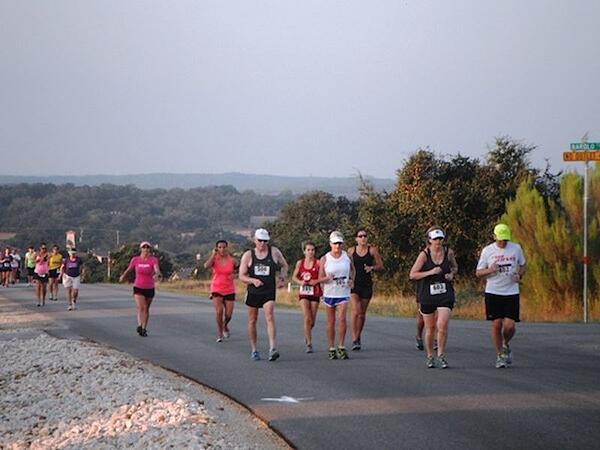 Every Labor Day, the San Antonio RoadRunners host the annual 5-Mile Whine Run, and last Monday was no different. The trek through the beautiful and steep hills of New Braunfels allow participants to get fit and have fun on the Labor Day holiday. The race begins at the Dry Comal Creek Vineyards, and comes through Vintage Oaks a course full of some of the most beautiful Texas Hill Country views. Vintage Oaks has hosted the race the last several years and has seen the number of runners nearly double in size and grow year after year. There was an estimated 1,300 participants this year.
Why is it called the "Whine" run, you ask? If you know anything about our local area, it's that flat land isn't that easy to come by. This race is no exception, with it being mostly hills for the entirety of the 5 miles. But even with the given difficulty, all ages and levels are invited to participate and join in the fun. Racers range from young to old, walkers to runners, beginners to experienced. Participants meet early in the morning to begin and after the race are invited to enjoy finger foods and Sangria at the Dry Comal Creek Winery.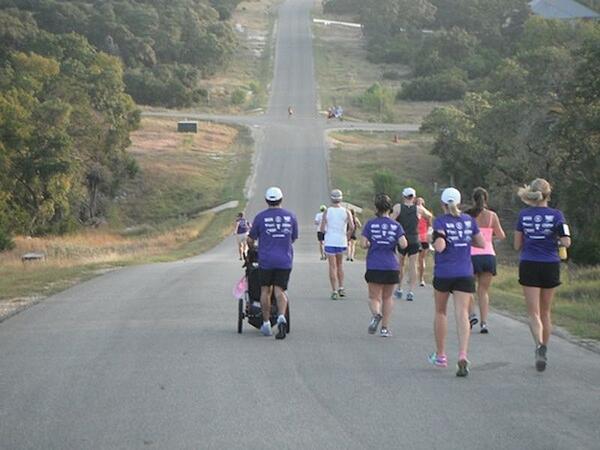 There were two different groups of participants at the race. One was a group of walkers which got a head start at 7:30 in the morning. The other group was the dedicated runners that began at 8:00am. Thankfully with early start times, the temperatures were around 80 degrees making for a tolerable Texas summer morning.
The organization promoting the race is the San Antonio RoadRunners (SARR), a group that educates on fitness and health in the local area by providing races, fun runs, walks and other community training opportunities throughout the year. Check out the San Antonio RoadRunners website to keep up with the latest races, results, and upcoming events in the community.
You can view photos from the race here and here. Don't miss next year's Labor Day Whine Run through Vintage Oaks!