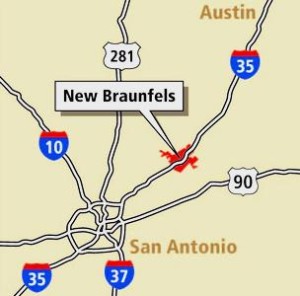 Radio NB reports that the City of New Braunfels has the lowest jobless rate in the region. On the heels of increased hiring during the busy holiday shopping season, Workforce Solutions Alamo says New Braunfels say unemployment levels drop to 4.2% in December, down 3-tenths of a percent from the 4.5% rate seen in November of last year, according to the article released in late January.
That gives New Braunfels the lowest unemployment rate in the 12-county Alamo Area, and gives the city a significantly lower jobless rate than the City of San Antonio (which came in at 5.3% in December).
Comal County also had its jobless rate dip in December, coming in at 4.8%.
According to the San Antonio Business Journal, these industries added jobs from November 2013 to December 2013 in the greater San Antonio area reducing New Braunfels' jobless rate:
The Construction sector, which grew by 400 jobs
Trade, Transportation, Utilities: reported an additional 1,900 jobs
Leisure and Hospitality: gained 700 jobs
Education and Health Services: 500 jobs
Financial activities: 500 jobs
Government: 200 jobs
A strong job market and low unemployment rate is great news for the local community and economy. These upward trends have been the same for local real estate. Vintage Oaks was the "fastest growing community in the Hill Country" for 2013 and has recently added more homesite offerings for any and all lifestyle preferences.
Some of our current listings