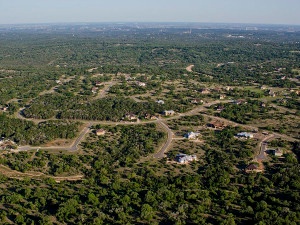 If you've lived in the same community for long enough, you'll know that with great urban growth and revitalization comes great responsibility. Responsibility, that is, to spot an up and coming neighborhood before it becomes so bogged down with high property values that you can't afford to live there anymore.
Whether it's a previously downtrodden district or a new suburban development, neighborhoods have a way of fast attracting new residents, new businesses and new life. In the blink of an eye, the residents who were there first have a huge advantage over any new prospective property owners.
Here's what you need to know to get a leg up on the competition, and get in on the ground floor of an up and coming neighborhood:
1. Location, location, location
If you live in a bustling, growing metropolis, or an urban community with strict government constraints on building, the supply of new homes can often fall short of demand. In many of those instances, downtrodden neighborhoods conveniently located near public transportation, freeways and bridges and employment centers are prime candidates for a neighborhood revitalization.
2. "Hip" Businesses are Moving In
Whenever a new and on-trend business moves into your neighborhood, like a Starbucks or Jamba Juice, it's usually a good indication that your area of town is on an upswing. This applies to both established "hip" franchises and local small businesses alike. To protect their investment, most large companies even do in-depth economic research and projections before moving into a neighborhood.
3. A Nice "Fixer Upper"
Picture this: you're cruising the streets of a typically rundown neighborhood, when you suddenly notice that a lot of the homes and businesses are currently under renovation. This can often be a sign of a neighborhood revitalization. To confirm your suspicions, visit your local City Building Permit counter to see if the staff have noticed a similar turnaround in that area.
4. Exciting Economic Investments on the Go
Whether it's a large-scale private sector investment (like an assembly plant or data hub) or a major infrastructure project (roads, bridges, etc.), all it takes is one significant economic development to transform the state of a neighborhood. If an area is too dependent on an industry or employer, the fortunes can take a turn for the worse. Keep an eye out for growth in a forward-thinking industry.
5. Architectural Themes with a Fan Base
For an older community experiencing hard times, a selling point is often the type of architecture that characterizes the area, such as Victorians, Spanish-style and Tudors homes. Both architecture enthusiasts and penny-pinching homebuyers will appreciate the historic style and unique charm of the neighborhood.
6. Steadily Experiencing Less Days on the Market (DOM)
Keep a watchful eye on the housing market. Ten years ago, unattractive listings that would have spent an average of 90 days on the market are now selling in a matter of weeks. How? Through a steady and careful decline in DOM, spurred on by economic growth and word of mouth. If you're lucky enough to spot a slow and steady decrease in DOM, ask your agent to find out more about that area.
7. The Issues Will Expire Shortly
If you're tuned in to the local news, watch out for ongoing local issues that are being improved upon or will soon come to an end. For example, if localized crime has been slashed drastically or a formerly unused plant is being repurposed, it's usually a sign that that neighborhood will experience a resurgence in the aftermath of the issue being resolved.
Are you on the lookout for the Next Big Neighborhood? The Reserve and Vineyard Ranch communities, new to Vintage Oaks, are experiencing periods of exciting growth. As a beautiful and welcome retreat from the hustle and bustle of the big city, the two master-planned Vintage Oaks neighborhoods are on the cusp of something big.
If you're interested in touring our acreage homesites in one of our many up and coming neighborhoods, give the experts at Vintage Oaks a call at 866-483-8998.