Having intimate knowledge of the Texas Hill Country and having seen more and more people discover the many advantages of living and owning here in lockstep with continued growth and economic strength, it almost seems silly to ask. Is now a good time to buy land in the Texas Hill Country? The answer is a resounding "Yes!" Read on for a few reasons why.
The 2014 Texas Home Buyers and Sellers Report, released this week by the Texas Association of Realtors, shows that Texas still leads the nation in "median household income growth and new-home sales." The 9.6 percent increase from 2012 to 2013 was "nearly double the increase in median household income among U.S. homebuyers…during the same time frame."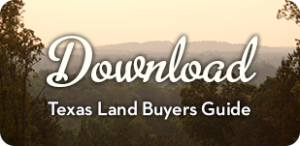 In the area between Austin and San Antonio, that growth is even more pronounced.
The fastest-growing city in the nation, just announced by the Census Bureau, is San Marcos, adjacent to New Braunfels, home to Vintage Oaks."This is the second year in a row that San Marcos, centrally located between Austin and San Antonio on Interstate 35, has topped the list of fastest-growing cities with a population of more than 50,000. Its population grew by 8 percent between July 2012 and 2013 to 54,076 people," they said. San Antonio took the No. 2 spot on the list, and Austin was fourth. New Braunfels, which is within easy commuting distance of Austin and San Antonio, was recently named the top rebounding city in the U.S. by Homes.com.
Forbes also recently released their 2014 Best Big Cities for Jobs list, and both San Antonio and Austin were highlighted for their diverse industry offerings and world-class attractions. San Antonio was No. 1 on the list for attracting educated individuals; Austin placed third on the list, and was also recently ranked atop the "On Numbers" report with the No. 1 economy in the nation. Preparation by retailers like Home Depot have also keyed in on projected gains in the local real estate and employment sectors, recently announcing it was hiring 750 new associates in San Antonio in an effort to gear up for its spring busy season," said the San Antonio Business Journal.
Communities like Vintage Oaks have been on the receiving end of the hot local market as Texas buyers continue to discover all the many advantages of living in the Texas Hill Country at a well-designed master-planned community. Vintage Oaks was named the fastest-growing community in the Texas Hill Country and is also well-prepared to handle continued sales while other communities, as well as cities and states, suffer under lack of supply. Vintage Oaks continues to release new homesites and introduce new offerings to meet buyer demand.
The community's newest offerings include:
Silver Oaks is a new neighborhood of spectacular 1- to 2.42-acre properties featuring some of the most breathtaking views of the Hill Country's rolling terrain and majestic oak trees. Offering wooded, cul-de-sac, and view homesites overlooking the Hill Country landscape and dotted with hundred-year-old oak trees, Silver Oaks is within walking distance to many of Vintage Oaks' amenities, including the Clubhouse, swimming pools, athletic fields and walking trails.
Champagne Hills is Vintage Oaks' first gated community in more than two years, offering some of the most spectacular Hill Country views and an air of privacy that is hard to find. The homesites also offer huge oak trees, heavily wooded landscapes, private cul-de-sac sites and green belt locations with direct access to the community's walking trails.
The Reserve offers a unique opportunity for homebuyers to call Vintage Oaks home in a whole new way, with all the best of Vintage Oaks living even sooner. The community's first home-lot packages introduce spacious, family-friendly home plans from two of the nations' most respected builders Ryland Homes or David Weekley Homes.
Vintage Oaks was recently nominated for the Austin Business Journal's Residential Real Estate Awards in the Builder & Master Planned Community category. Vintage Oaks offers exceptional land in a desirable Hill Country location, stunning natural surroundings, and resort-style amenities including pools, parks and ball fields, and the Tuscan-style clubhouse.
For more information on Vintage Oaks, visit Vintage Oaks.