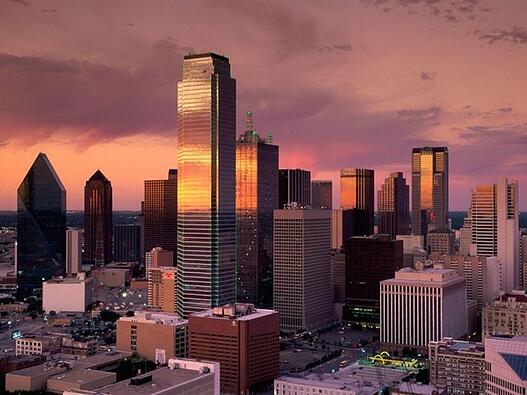 Photo Courtesy of Culture Map Dallas
Texas business men and women, it's time for celebration! Once again Texas received an A+ for showing off its southern hospitality as being the best place for small businesses. If you own or work for a small business, Texas is the right place for you. A recent article by Culture Map Dallas explains.
"Small businesses rated Texas No. 1 in the country for the friendliness of its zoning laws and the friendliness of its health and safety regulations," the survey reads. Researchers praised every aspect of small-business life in Texas, and none of the 11 categories received less than an "A" grade at the state level.
City-wise, Houston earned the highest ranking in the Lone Star State at No. 3; Austin nabbed the No. 4 slot, followed by Dallas (No. 6), Fort Worth (No. 7) and San Antonio (No. 8).
Dallas improved its score from 2013, earning an A+ ranking in five categories including overall friendliness and ease of starting a business. The only area where Dallas didn't excel was training and networking programs, for which Big D was given a C.
To find out more information about Texas small business ranks and other information click here to continue reading the article from Culture Map Dallas or if you want to see how other states ranked this year and previous on the Thumbtack's small business survey, click here.
Many small business owners are moving to the Hill Country's fast-growing community, Vintage Oaks and bringing their thriving businesses to the New Braunfels and San Antonio markets. Schedule a private tour of the community and discover why so many business savvy people are proud to call Vintage Oaks home.