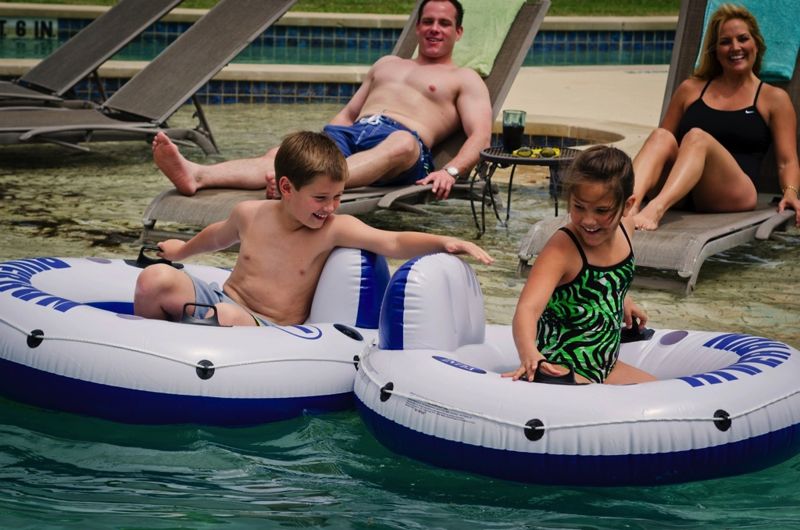 Record sales and new-home starts are becoming commonplace for Vintage Oaks, which is the fastest-growing community in the Texas Hill Country for two years running. Lot sales have recently hit their highest number since the community opened in 2006, as landbuyers continued to discover the myriad reasons Vintage Oaks is #1 for Texas Hill Country living.
1. It all starts with the location
The Hill Country spans the area between Austin and San Antonio and is known as one of the most desirable landscapes in Texas. But some settings are better than others, and Vintage Oaks compels buyers with its location in the heart of New Braunfels, right on the Texas Wine Trail. Despite the community's scenic surroundings and Tuscan-like views, spanning rolling hills and live oak trees, it remains central to the best of New Braunfels as well as the charming historic town of Gruene, and conveniently close to both Austin and San Antonio. This puts a range of dining, shopping, and entertainment opportunities right at Vintage Oaks residents' fingertips and provides the kind of well-rounded lifestyle they are seeking.
2. Amenities that feel like a five-star resort
From the swimming pools to the lazy river to the Tuscan community center with outdoor catering kitchen, meeting rooms, and fitness center, Vintage Oaks lives more like a high-end resort than it does a masterplanned community. Additional amenities include a tot pool and playground, neighborhood parks, numerous ball fields, and walking trails that meander through the community. Not only do the amenities provide endless opportunities for fun and recreation, but they also help to protect home values.
3. A land option for everyone
Whether landbuyers are seeking a one-acre lot in a gated enclave, larger acreage to suit the custom home they have been envisioning, or equestrian property to house their family and their horses, Vintage Oaks has a homesite to inspire dreams. Current offerings include:
For more information on Vintage Oaks, visit Vintage Oaks or click here to read about the community's record sales. You can also click below to download our free ebook providing everything you need to know about building a home in the Hill Country.