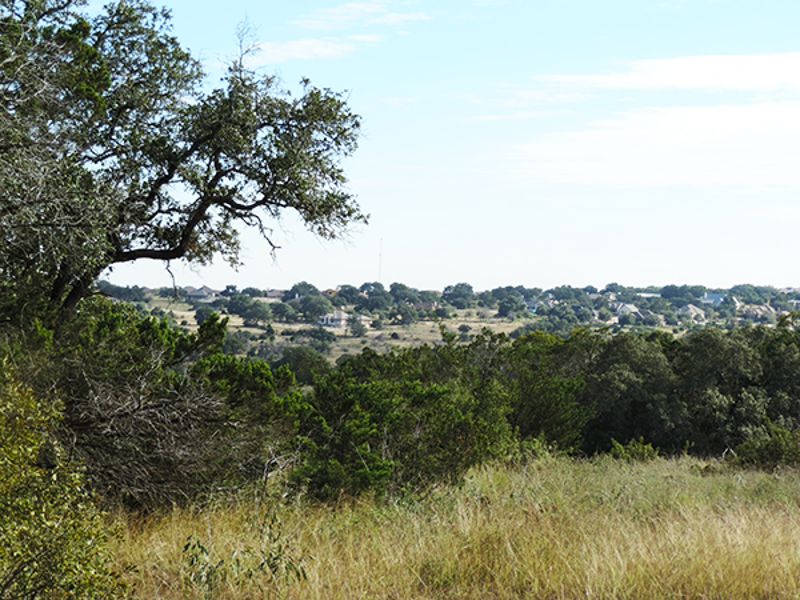 The Texas Hill Country is one of the most popular spots for buying land in the state. But with so many beautiful areas, from Llano to Luckenbach, and Boerne to New Braunfels, finding the perfect spot can be challenging. So can knowing what to buy, whether it's a private parcel in a rural area or an acreage homesite in a masterplanned community. A few tips for buying land in the Texas Hill Country can help you make all the right choices.
1. Picking the right location
Private or popular? In the country or convenient to amenities? You can find it all in the Hill Country. If you're confused about where to start, think about your priorities. If you like to go it alone and don't particularly need lots of neighbors around, perhaps someplace outside the city limits is best. If living amongst Hill Country scenery, friendly neighbors, and nearby services is important, some of the area's growing cities and masterplans might be for you. The more you're able to communicate what you're looking for to your real estate agent, the easier it will be for him or her to find it for you.
Once you've begun to narrow down the location, it's time to start thinking about:
2. Choosing the right size lot
A homesite in the Hill Country can be an acre, 10 acres, or something that could pass for a public park. How big a piece of land you choose depends on your needs—and your budget. In many cases, a larger lot will mean a larger home, which means more square footage to fill and, probably, higher costs (and more maintenance!).
While you may not have the design of your home and grounds all mapped out in your head, you probably have some idea of what it will contain—four bedrooms, guest suite, home office, bonus room, and a backyard that will be the envy of the neighborhood with a giant pool and an outdoor living room and kitchen maybe? The sales professional in the community you choose can help guide you toward the lots that feature the size you need to build your dream home and stay within budget.
3. Assessing the topography
The type of homesite is another important factor in choosing your land. Some people want a flat, clear lot, while others want a heavily wooded site and may also prefer a slight slope to facilitate the building of a waterfall pool or to maximize views, especially in a scenic place like the Hill Country. The land quality can affect how a home sits on the land and how long it takes to build. Your sales professional should be able to point out lots that are best suited for the type of land you want, and your builder should be able to provide guidance on the impact those lots will have on your price and build timeline.
4. Working with a builder
Choosing the perfect lot and then using just any old builder is like buying a high-performance sports car and letting the 16-year-old down the street take it for a whirl. The right builder will be able to take your vision and your budget and help create the ideal home to suit the land you've chosen. If you don't already have a builder and are getting ready to buy your homesite, get some tips on making the right choice here.
For more information, visit Vintage Oaks or click below to download our free Hill Country Real Estate Buying Guide.