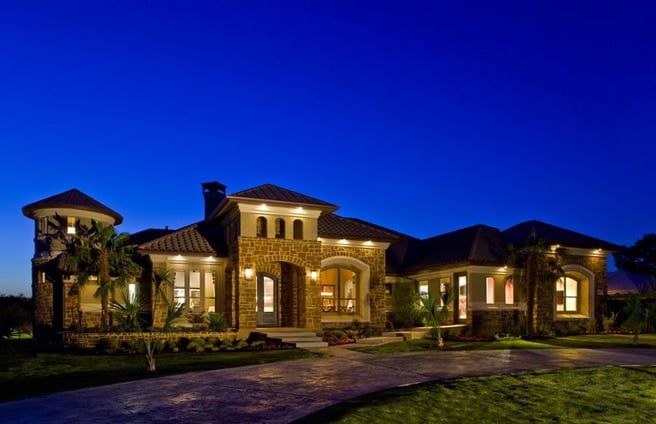 There are numerous factors today's buyers have to consider when looking for a home—things like price, location, size, style. For veterans, there may be additional considerations specific to their lifestyle. Below are some of the questions they'll want to ask before buying a home.
1. Are veterans' services nearby?
Veterans often want to stay connected to the military or have access to veterans' services close to home. That is one of the main reasons they so often choose to live in the Hill Country, which is convenient to Randolph Air Force Base and the New Braunfels VA Clinic. The San Antonio Military Medical Center (SAMMC), home of the Department of Defense's largest inpatient medical facility and the only Department of Defense Burn Center, is also closeby.
2. How convenient is it to work centers?
A great home can't overcome an inconvenient location, as many unfortunate homeowners can attest. Veterans who intend to work will want to make sure their home is located close to work centers. A Google search should be able to provide a starting point when it comes to area employers, and the sales offices in the individual communities can provide further detail.
3. Are there special loans that can be used to buy the home?
The Texas Veterans Land Board (VLB) offers a special loan that can make Texas land and home purchases more affordable for veterans. The VLB's Veterans Housing Assistance Program (VHAP) offers low-interest, fixed rate loans up to $417,000 with low and no down payments for veterans, military, and their spouses.
To be eligible for the VHAP loan, veterans must be:
At least 18 years of age
A "bona fide" resident of Texas who has served in any of the United States' military branches
A disabled veteran or surviving spouse of a veteran
4. Is the floorplan accommodating?
Veterans who have been injured in combat may have additional needs. A single-story floorplan may offer the best solution, while adaptive design features will be important for anyone who is in a wheelchair.
5. Are there other veterans in the community?
Veterans have noted the importance of living in a community with a strong military presence and that also offers a supportive environment.
Austin, San Antonio, and the area between the two dynamic cities attracts veterans for this and many other reasons. Increasingly, veterans are choosing Vintage Oaks, helping to make it the area's fastest-selling community for two years running.
Vintage Oaks is home to a large contingent of military and veterans who appreciate the setting, the resort amenities, and the Hill Country real estate options. They also appreciate living in a veteran-friendly environment that supports the military through its longstanding relationship with Operation FINALLY Home (OFH), offering homesites and mortgage-free homes to wounded veterans. Vintage Oaks developer SouthStar Communities and OFH have now partnered on 10 mortgage-free homes for American heroes, with No. 11 currently under construction at Vintage Oaks.
For more information about buying a home in Hill Country, visit Vintage Oaks Realty or click below to download the Texas Veterans Hill Country Land & Home Buying Guide.