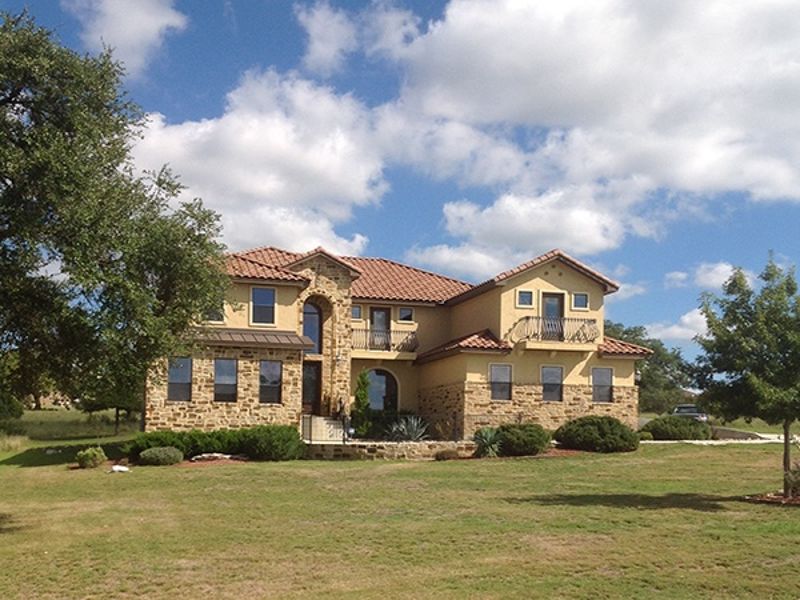 For many people, building a home in the Texas Hill Country, whether it's custom or semi-custom, is the pinnacle of the real estate experience. And while the result is immensely satisfying, the process can be challenging, especially for first-timers. A few tips can help it go smoothly.
1. Choose your land carefully
Your homesite quite literally establishes the foundation for your home. Choose wrong and you could still end up with a great house…but it might not be everything you've imagined. And you know what they say…you can always change a house, but you can't change your land.
Making a list of must-haves before you buy a homesite can help. That way, when you start to get derailed by a stunning Hill Country view, you can review your list and remind yourself that you need two acres, not one, and that you really had your heart set on being on a private cul-de-sac—in addition to that view.
2. Decide between custom and semi-custom carefully
There are advantages to each, but it comes to down to personal preference—and, often, bank account. A custom home will typically take a little longer to build but will reflect your taste and style 100 percent. For some people, there simply is no alternative.
A semi-custom home is a blend of a builder home and a custom home. In neighborhoods like The Reserve at Vintage Oaks, buyers can choose from pre-designed floorplans from nationally renowned builders, and then customize the home with options and finishes. The completed home is considerably more customized than the standard builder home but is typically completed more quickly than custom and for less money.
3. Develop your budget carefully
Everyone has a number in mind when they start thinking about building a home. But that number can quickly spiral out of control by enticements like upgraded lots and luxurious finishes. Experts recommend establishing a budget and adding a cushion for contingencies and upgrades. If the budget starts to swell, your builder should be able to show you ways to edit, whether that means cutting back on square footage on a custom home or swapping out flooring, countertops, and other finishes for a less expensive grade on a semi-custom.
4. Consider your builder carefully
This is not the time to use your brother-in-law's college buddy's nephew who just decided he wants to be a builder. Building a custom home is serious business involving a great deal of money. Protect your investment by using an experienced builder with a good reputation in your target neighborhood. If you don't have one, ask for referrals from residents in the community in which you are building or from your sales professional or Realtor.
If you're building a semi-custom home, make sure you check out the available builders. One might be more experienced in your area or have a style that better appeals to you.
5. Design your floorplan carefully
You'll want to make sure you think about your needs today and in the future. Planning to have kids or expand your family? Maybe retirement is on your mind and mobility might become an issue. Taking into account evolving needs can help you to plan out or choose a home that makes sense today, and tomorrow.
Personalization is another factor to consider.
"Unless you are 100 percent certain that the home you're building is truly a forever home that will be in your family for generations and never be subject to the scrutiny of the average real estate buyer, we always recommend that custom homebuyers carefully measure the amount of personalization in their home," said Vicki Wernert of Vintage Oaks Realty. "Obviously you want it to reflect your lifestyle and your needs, but you don't want to be so extreme that it won't appeal to other buyers should you decide to sell the home at some point."
6. Select your community carefully
Your house can be gorgeous, your land can be stellar, but if you don't like where you live, the house and land love probably won't be enough. Be sure to do your research ahead of time to make sure the community you're building in meet your needs.
For more information, visit Vintage Oaks or click below to download our free Guide to Building a Home in the Texas Hill Country.