There are two kinds of people: those who have already fallen in love with New Braunfels and those who have not discovered the city yet. If you're one of the people who has not had the chance to visit, this list of 7 things that will make you fall in love with New Braunfels should get you going.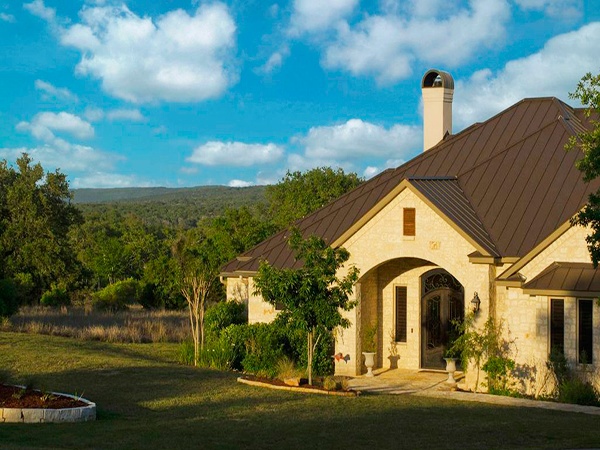 1. The Views
Simply breathtaking. That's what people say about the green hillsides and towering oak trees. That's what they say about the golden sunsets. That what's they say when they walk through a park, stroll through a vineyard, picnic on a swath of grass, or simply relax in their own backyard. The views offered in New Braunfels simply can't be beat, which is why everyone who lives here or simply comes for a visit never forgets to stop for at least a moment each day and drink it all in.
2. The Hills
Winding through New Braunfels, as the roads twist and turn, you can't help but feel a sense of peace. By foot, bike, or car, the hills provide a wondrous setting unlike anything else in Texas.
3. The Charm
From downtown New Braunfels, with its quaint shops and restaurants, to the historical town of Gruene, where you can shop in a good 'ole general store, enjoy some tasty eats while overlooking the river, and have a twirl at the famous Gruene Hall, New Braunfels offers an opportunity to drink in the ambiance and enjoy charming surroundings around every turn.
4. The Wine
You don't have to live in Tuscany, or in northern California, to live in the wine Country. You just have to move to Texas. More specifically, New Braunfels, where one of the most unique wineries on the Texas Wine Trail is right here. Dry Comal Creek Winery is home to one of the premier Black Spanish wines. And, the winery is right across the street from Vintage Oaks, offering exceptional convenience for wine tasting and restocking for those who live in the fastest-growing community in the Texas Hill Country.
5. The Convenience
New Braunfels' Texas Hill Country location puts it in the heart of one of the most spectacular areas in the state.
Sandwiched between Austin and San Antonio with easy access to I-35, New Braunfels puts these two dynamic employment centers within easy reach for commuters. In fact, Austin and San Antonio are repeatedly named two of the strongest economic climates in the country.
Further, New Braunfels was recently named No. 12 on the list of America's Best Performing Cities by the Milken Institute and the top rebounding city in the U.S. by Homes.com.
6. The Lifestyle
Great schools, friendly neighbors, and an abundance of things to see and do—that's just the tip of what makes New Braunfels the choice of families, retirees, and veterans.
Within New Braunfels, residents love all that their growing city has to offer, from hiking and biking among beautiful surroundings, to relaxing at one of the parks, to floating down the rivers, to a day of thrills at Schlitterbahn.
Residents at Vintage Oaks get to take advantage of an array of resort-style amenities including multiple pools, a lazy river, a Tuscan-style Clubhouse with full catering kitchen and meeting rooms numerous ball fields and much more!
7. The Land
Throughout Texas, acreage properties offer landbuyers a unique opportunity to buy precisely what they want. Whether they are looking for a piece of land in a private setting or in a master-planned community with a host of amenities, the choice is theirs. Vintage Oaks' prime New Braunfels location, variety of land offerings, and extensive amenities tends to make that decision easy for landbuyers. Here, homesites and home-lot packages offer some of the Hill Country's best views with options including gated and non-gated locations, treed lots, cul-de-sac sites, and even equestrian property.
For more information about Vintage Oaks, click here or request a tour below.