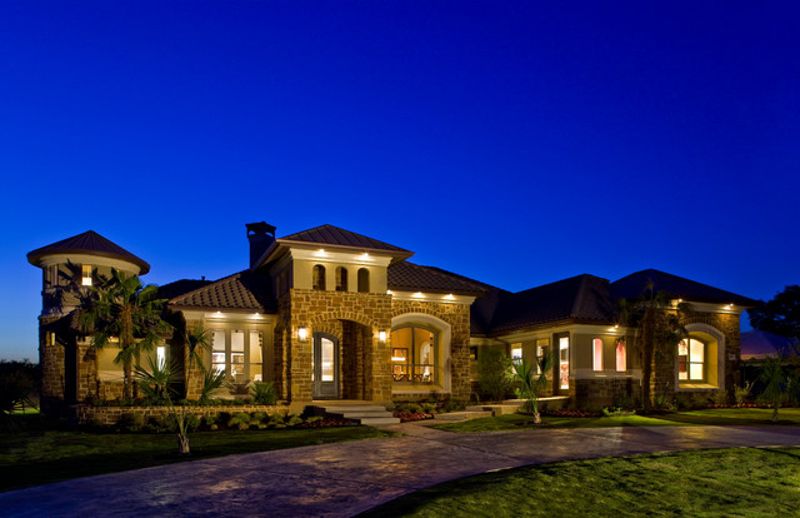 A myth is defined as "a widely held but false belief or idea," and there are typically a few that exist in any growing area. The Hill Country is certainly no exception. This vibrant, ever-evolving, highly coveted area has a fan base as expansive as its views, but old ideas may still prevail for those who haven't been here in awhile—or at all. Here are 8 myths about Texas Hill Country real estate debunked.
Texas is all flat.
That's a myth alright. But all people need to do to dispel that one is come for a visit. The Hill Country is filled with gently rolling hills, scenic valleys, and towering trees that create one of the most magical landscapes in the state.
There's nothing to do there.
Well, unless you consider quaint downtown boutiques, some of the best shopping in the country, fine dining and Texas barbecue mere footsteps apart, abundant live music and dancing, and an incredible range of recreational opportunities from hiking and biking to tubing on the Comal River. And don't forget the 35 wineries along the Texas Wine Trail.
There's nothing to see there.
The Hill Country presents some of the most spectacular views you can imagine, and you don't have to converge on one particular spot to find them. Simply walk out your front door or gaze out your kitchen window.
It's only for country folk.
Today's Hill Country is upwardly mobile singles, young families, multigenerational households, and retirees. All have come here to buy a piece of the American dream and enjoy a truly unique Texas lifestyle.
The houses all look the same.
It's true the Hill Country has a distinct feel, with an emphasis on natural materials that complement the topography. But just as unique as each Hill Country sunset, so too is the range of homes.
It's soooo far.
If you're driving in from Oklahoma, maybe. The Hill Country is located between Austin and San Antonio, creating a convenient commute to both. Yet with a thriving economy and growing employment base in Hill Country cities like New Braunfels, many residents don't have a commute at all.
Isn't everything German?
New Braunfels was first settled by the Germans and remnants of its heritage can still be found dotted through town. It's just one more thing that invites intrigue and interest to the fastest-growing city in the country.
You can't get anything luxurious in the Hill Country.
Really? You clearly haven't driven through Vintage Oaks lately. Here in the area's fastest-selling masterplanned community, an array of acreage homesites and home-lot packages complement an incredible display of custom homes that ooze Hill Country charm and high-end luxury.
For more information, visit Vintage Oaks or click below to download the free Hill Country Real Estate Buying Guide.