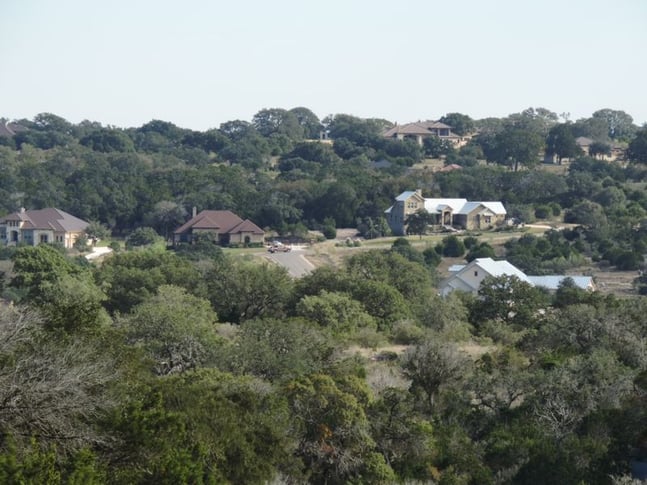 Paying property taxes is an essential part of homeownership across the country. If you're buying real estate in New Braunfels, there are several things you'll want to know.
1.
The property tax rate may change from year to year. For 2014, "the total tax rate was $.498230 per $100 of valuation," according to the City of New Braunfels. The taxes are collected by the Comal County Tax Assessor-Collector.
2.
Property taxes are based on the appraisal of your property and are set by the local Appraisal District. You can check your statement to see the taxable value and tax rates and contact the Appraisal District with questions. There may be recourse if your appraisal or adjusted value of your property is high.
You can get more information on the Comal County Tax Office website.
3.
Property owners also have the option of filing a Homestead Exemption on their primary residence, which can lower the taxable value of the home and thereby lower your taxes.
4.
Tax statements are mailed out in October every year. Taxes become delinquent on February 1 of the following year, so property owners have a few months to pay. Even if a statement is not received, taxes are still due. "If you have not received your statement by mid-November, it is your responsibility to notify us so that we can send out another statement," said the Comal County Tax Office.
5.
Property taxes can be paid in full or as part of your escrow account, which means they have been worked in to your monthly mortgage payment. If you have not set up your taxes to be paid as part of your escrow account, you can pay by mail to:
Comal County Tax Assessor-Collector, P.O. Box 659480, San Antonio, TX 78265-9480.
6.
Property taxes for New Braunfels can also be paid in person in several places:
205 N. Seguin Ave. in New Braunfels
160 Oak Dr. in Sattler
30450 Cougar Bend in Bulverde
7.
Not paying your property taxes is dangerous and can result in the loss of your property.
"It is possible for property to be sold for delinquent taxes," said the Comal County Tax Office. "A lawsuit for tax lien foreclosure can be filed with the District Clerk's office and a judgment subsequently granted by the court. The Delinquent Tax Attorney, with approval from the Comal County Tax Office, can then proceed with tax sale procedures."
8.
If it's not possible to pay taxes that are owed, there are options including partial payments and installment agreements, according to the Comal County Tax Office.
For more information about living in New Braunfels, download our Hill Country Home Buying Guide below.