What You Don't Know About Buying Land
The idea of owning fifty acres in the middle of the country can be very appealing. More space, your neighbors further than an earshot away and little to no traffic are things you might be thinking of when you begin considering buying land. Elizabeth Weintraub writes about a few things that come along with the purchase of a large piece of land.
There are many advantages to moving outside of the city and building your own home. It gives you control of the design as well as every element within that design and also who you hire to build it. In addition,the pace of country living tends to be slower and more free of the hustle and bustle of an overcrowded city. Overall, the more rural the area, the more it feels like you're "living off the land."
Here are some things to consider when thinking about developing land yourself.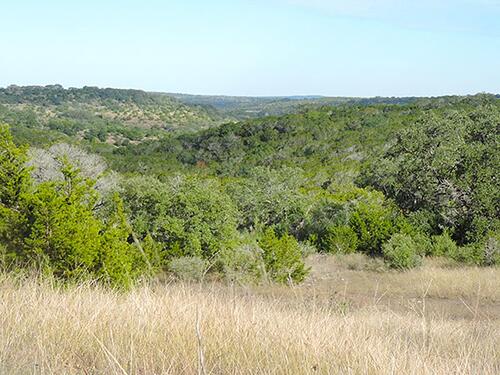 Know Your Boundaries
Understanding the zoning ordinances of the property you're considering buying is a must. You don't want to invest in a property only to learn it's not zoned for residential construction. Your local planning agency can tell you how the land is zoned. Also, the future zoning of the area around you is sometimes the most important. Find out if there are any expected zoning changes on the horizon.
Installation of the Basics Could Cost You
When you buy land, normally it's just that, land. You may have water on the property but you may not be able to drink it. Now you are tasked with digging a well and possibly installing a sewer system. Getting the land prepped with the basics before you even begin building can be very expensive and time consuming. Purchasing a large piece of land within an already established community might be a better option.
The Natural Environment
A natural hazard disclosure is not required in Texas but having a good understanding of the natural features of the land as a whole is smart. Also, consider the elevation. You may have located that perfect hill on which to build your home, but cracking foundation from shifting land may be a concern.
Want to purchase a large piece of land where expert designers and planners have already developed the land? Vintage Oaks offers the best of all scenarios; we handle the logistics of ensuring all of these obstacles have been addresses in a thoughful way. Tour Vintage Oaks and see how country charm can perfectly blend with a beautifully developed community.