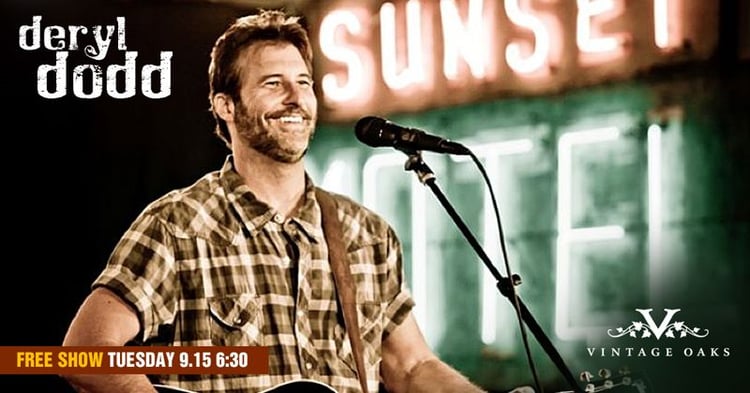 Living in the Hill Country has its advantages. Not only are residents surrounded by incredible natural scenery, convenience, and an abundance of amenities. They are also nestled in the center of some of the best music in the country. The benefits of living in the heart of the Hill Country music scene are vast.
Live music almost every night of the week
In many areas, you're lucky to have one night a week when you can catch some live music. In the Hill Country, it's almost every night of the year. In fact, some nights, there are so many great artists playing, you'll have to choose between them—or, hit a few! A range of options including everything from small, intimate, indoor spots to large venues means you can pick and choose the type of music, and the type of place, you want to enjoy on a nightly basis.
Entertainment close to home
You don't need to go to Austin to hear great music. The Hill Country is bursting with great musical talent close to home. From new Braunfels to Fredericksburg, some of the country's most inspired spots have been attracting top talent and talented new artists for decades.
Discovering new artists first
When you're sitting out in a tree-covered enclave, or dropping in on a smoky, late-night spot listening to a voice that pierces your soul, you could just be seeing the music world's next megastar.
Seeing established and famous artists
You could also be seeing one of its current megastars. Willie Nelson. Lucinda Williams. Stevie Ray Vaughn. Robert Earl Keen. Shawn Colvin. Jack Ingram. What do they have in common? They are all famous musicians and Hill Country performers who were either born and raised, got their start, or are known to play in the area.
Historic spots to enjoy
Much of the Hill Country's music scene is rooted in history, with great spots to enjoy a band or favorite singer in a one-of-a-kind venue. Don't miss:
Gruene Hall, Gruene—the oldest continually run dance hall in Texas is also one of its most popular, with a combination of new, established, and famous artists. Check the schedule often and make sure to get tickets for favorite artists in advance.
Cheatham Street Warehouse, San Marcos—Famous as the venue where George Strait got his start, the Warehouse continues to showcase live music as well as a weekly songwriters circle.
Crossroads Saloon, Dance Hall & Steakhouse, Fredericksburg—An historic setting, with a structure that was built in 1913, Crossroads serves fine fare and also provides great late night music. A combination of new and established artists is showcased.
Floores Country Store, Helotes—A spot to catch authentic honky tonk music over the past 60 years, the country store is known as "The Home of Willie Nelson." Everyone from Patsy Cline to Elvis Presley to Bob Dylan has played here.
The variety of musical genres
You don't have to like just one kind of music when you live in the Hill Country. Everything from Jazz to blues to rock to good 'ole Texas country is played in the area and showcased in special events and festivals.
From the Jazz Festival in February in San Marcos to Wurstfest in New Braunfels in November, it's possible to enjoy live music with a side order of fun all year round. A few more of the most popular events include:
JMBLYA in June, an annual festival at New Braunfels' WhiteWater Amphitheatre that features top-selling and up-and-coming artists.
Gruene Music & Wine Fest in October, a highly anticipated and well-attended annual event held on the banks of the Guadalupe River that combines music with Texas food and drinks.
For more information, visit Vintage Oaks. Click below to RSVP for our next free community concert with Deryl Dodd on Tuesday, September 15th at Timber Ridge Park.