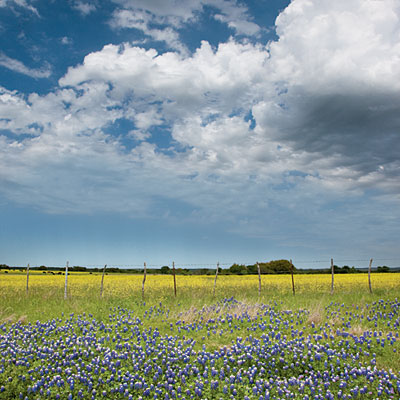 Photo courtesy of Van Chaplin
Texas Hill Country is home to some of the most incredible landscapes in the country, with rolling Texas hills, scenic lakes, and world-class golf courses. But there is so much more to Texas Hill Country that is waiting to be discovered.
Southern Living recently went off-the-beaten-path to find the hidden adventures of Texas Hill Country, from the small towns of Fredericksburg & New Braunfels, to crystal lakes and enchanted destinations. Here are some of the best adventures to be had in Texas Hill Country.
Kayak the beautiful Medina River
The Medina River is the perfect location for a family or solo Kayak trip. Escaping to the tranquility of this crowd-free river is easy and Kayaks can be rented at the Medina River Company.
Lavender in the air
Enjoy the fragrant smells of lavender in the Lavender Capital of Texas. Flowers typically start to bloom in May with lavender farms opening their doors to visitors.
Fresh Fruit Picking
A variety of fruits grow in Texas Hill Country, including juicy peaches. Visit local orchards and pick them fresh from the tree for family fun. Is there anything better than golden sweet peaches and the smell of a fresh peach pie?
Sleep in a Garden
The Fredericksburg Herb Farm is home to "Sunday Houses" where the sweet smell of herbs like rosemary fill the fresh air and your lungs. These cozy cottages are the perfect getaway with an elegant spa and restaurant.
Texas Bluebonnets & Wildflowers
Hill Country is home to an amazing assortment of wildflowers, including Texas Bluebonnets. Typically blooming in mid-March, the wildflowers of Texas Hill Country are a must-see. Tip: Ask the friendly locals for the best spots!
Dig for Topaz
As the state gem of Texas, Topaz is found about an hour away from Fredericksburg, in Mason County. Local ranches are open to the public so that you can harvest your own Topaz gems from cool creek beds.
Hike to Gorman Falls
Gorman Falls is a beautiful scenic day trip and the pinnacle of a 1.5 mile long hike through ranch country. You won't want to miss the amazing 100-yard falls.
Drive the Scenic Highway 16
Take a magical drive along Highway 16 and the famous winding roads for some of the most scenic views of Texas.
Eat Apple Pie
Fresh-baked desserts and apple pies are at their best at the Love Creek Apple Store in Medina. Fresh orchards supply the juiciest apples for some of the most amazing apple pie that you will ever taste.
Watch a Sunset from Enchanted Rock
Enchanted Rock is the nation's second largest granite dome. It's a half-mile hike to the top boasts some of the most amazing views in Hill Country.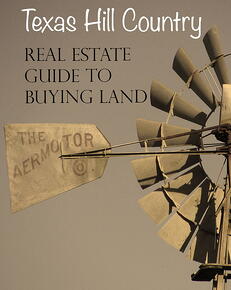 Whether you're looking for a Hill Country Adventure, or the comforts of home, residents of Vintage Oaks, one of Hill Country's most sought after master-planned communities, have access to the best that Hill Country has to offer.
Click to download the Texas Hill Country Real Estate Buyer's Guide. This 11-page buying guide offers plenty of advice on choosing a property, what to look for in a developer, the ins and outs of land financing, and much more!