Be Proud of Your Yard With These Easy Upgrades to Your Curb Appeal
Have you noticed that your yard is looking a little dreary? It might be time for some needed improvements to your greenery and layout. What additions can you make to give your home the best curb appeal in the neighborhood? HGTV created some easy instructions to help redesign your yard.
Your first step is pre-planning. Walk around your yard and study it; what about it isn't exactly flowing? Do you have too many or too few plants? Are they still living? This will help you understand where to begin and how to spend your budget.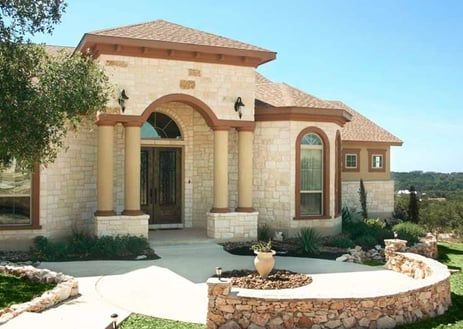 Find a Center
Like when you are planning the design of a room, figure out what you want your guests to see first or what you want your neighbors to admire and focus your design around that. HGTV suggests that anything can play this role, as long as its big enough to set the "tone" for the entire layout of your landscape. President of the Ecological Landscaping Association, Risa Edelstein says, "One loud exclamation point, like one anchoring tree, helps make sense of everything."
Make Needed Repairs to the Hardscape
Without proper upkeep over time a concrete sidewalk or driveway can emerge with cracks, but many unsightly hardscape problems can be repaired with a little DIY ingenuity. m suggests using Sakrete Top'n Bond to repair any cracks; use a power washer or chisel if necessary to remove loose concrete and then smooth the product in the cracks.
Create a Clear Path to the Front Door
If your guests can't find the way to your home's designated entry, it's time to create better curb appeal. Make it easy for them, if your home and yard design is set up and off the street, add a set of lit stairs to the base of your yard where it meets the curb. The addition of lightening on the pathway to your home also creates a clear way at night.
At Vintage Oaks, you'll find our homes are surrounded by the most beautiful landscape around, Texas Hill Country. Come by and take a tour; you'll love our curb appeal.