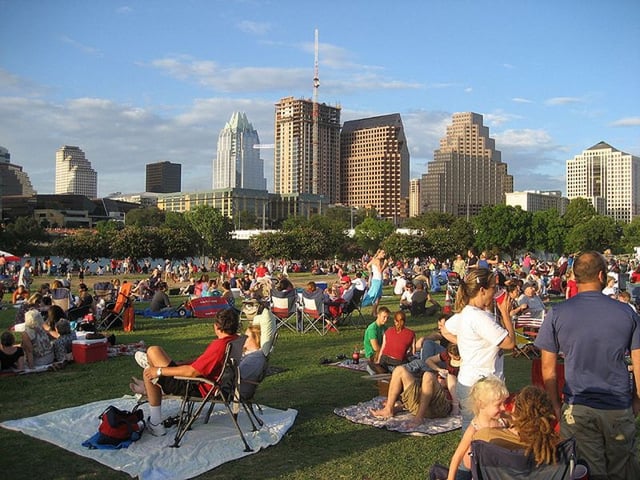 Good news for the Central Texas housing market in 2016: the nonprofit research and education organization Urban Land Institute (ULI), has named Austin and San Antonio among their top real estate markets to watch in the coming year, according to Builder magazine. For those looking to buy land in Texas or build a custom home in New Braunfels, there has perhaps never been a better time.
Austin, the No. 2 market to watch nationally, "has become a perennial favorite among survey respondents," said ULI. "This optimism has been rewarded by continued strong economic and real estate performance. Austin continues to benefit from diverse job creation ranging from service jobs to higher-end STEM and technology, advertising, media, and information (TAMI) positions. Austin remains an attractive place to live for all generations."
San Antonio is No. 20 on ULI's list, having had a stellar year economically, which is reflected in the strong real estate market.
"The local housing market, both single-family and multifamily, is viewed as offering two of the best investment opportunities, with the other commercial sectors viewed as offering good potential for 2016," they said.
Among the impressive stats that helped San Antonio to a strong 2015, according to Builder Magazine:
A rise in new-home closings year over year—up 18.2% from a year earlier to 797
An increase in new homes sold: 8,539 in the 12 months that ended in August, up from 8,416 the previous year
"For new and existing homes, closings increased year-over-year in August after also increasing in July year-over-year."
The average value of new homes was up 6.8%, growing to $279,041 per unit.
The average mortgage size on new homes was up 8% year-over-year to $257,462
Foreclosures and real estate owned (REO) closings were down
Overall Market Strength
Emerging Trends in Real Estate 2016 "talks about market trends that will drive the fortunes of 75 of the United States' leading real estate markets," said Builder Magazine. "Here's the top line commentary on expectations for housing's outlook. Last year, we commented that housing was ready to step off the roller coaster. It appears that in a majority of markets, housing has indeed stabilized and is poised to begin a sustained upward trajectory."
By all accounts, it's been a banner year for Austin, San Antonio, and the space in between the two dynamic cities. Austin and San Antonio are both best-performing cities and on the list of the best places in the country to get a job. Austin "tops big-city U.S. economic growth since the recession," according to a study by WalletHub—owing to its low unemployment—the second-lowest unadjusted unemployment rate in the state—and thriving job market, "thanks to employers like the University of Texas at Austin and Whole Foods Market," according to Business.com.
San Antonio's 3.7 percent unemployment with a 1.4 million population means that, "There are not many cities on this list more impressive," said Business.com in their roundup of the hottest cities in which to find employment. They find San Antonio's thriving "healthcare, business and IT services, biotechnology, military, and financial services industries," particularly impressive.
According to the San Antonio Business Journal, "The San Antonio-New Braunfels MSA gained 9,200 jobs last month, taking total employment to nearly 997,000 jobs. The metro area added 38,100 jobs since October 2014, a 4 percent gain year over year."
Forbes named the San Antonio-New Braunfels metro area the 10th Best Big City for Jobs and one of the Best Places for Business and Careers. The coming year will see the addition of a new $14 million, 855,000-square-foot Amazon facility in San Marcos and the first HEB Plus in New Braunfels, which will together bring more than 1,000+ new jobs to the area. These two fast-growing cities in the center of the I35 Corridor—San Marcos is the fastest-growing city for the last three years and New Braunfels is No.13—have become economic hubs of their own as well as some of the most desirable places to live in the state.
As such, prices in the area continue to rise and inventory continues to shrink. Vintage Oaks, the fastest-growing community in the Hill Country for the past two years, has been continuously prompted to release additional properties to meet buyer demand. The most recent release of heavily wooded Hill Country properties in Deer Creek proved so popular that the community is about to release additional New Braunfels view homesites.
For more information, visit Vintage Oaks or click below to download the free Hill Country Real Estate Buying Guide.