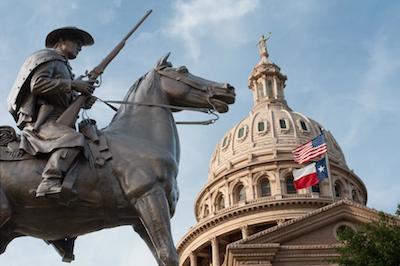 Austin has been named one of America's Most Creative Cities, on a list created by Forbes that evaluates each city's creative index. To be eligible, the city and their surrounding suburbs must be one of America's 50 largest Metropolitan Statistical Areas (MSAs) and Metropolitan Divisions (MSADs).
Those cities were then ranked in the following areas: activity per capita on project-funding platforms Kickstarter and Indiegogo and music sites Bandcamp and ReverbNation. The growth of Austin's creative economy has long been seen as one of the reasons companies choose to relocate to the central Texas city and the Texas Hill Country area.
How Forbes compiled the list.
To capture a more organic, art-music-entertainment-design form of creativity, Sperling's Best Places (Forbes' content partner for this list) searched for cities where people are actively engrossed in creative projects. We looked at sites where people promote or manage their projects—creative funding platforms Kickstarter and Indiegogo, and music sites Bandcamp and ReverbNation—measuring the number of projects or artists per site as compared to the local population.
Why go this route? "The chances are excellent that most of a city's artists and musicians list their occupation as teacher, librarian, barista or whatever, since this is how they earn the bulk of their income," says Bert Sperling, of Sperling's Best Places. Studies that attempt to capture creativity via job roles would thus miss many of these folks. "Thanks to the Internet, they now have a way to share their passion with the world, and we have a way to measure which cities have the highest proportion of these creative people." See more at Forbes.com.
The Texas city landed at number 4. Others cities on the list include San Francisco, Boston, New York and Nashville.
Relocating to Texas is a reality not too far from reach for most people. With a thriving job market and affordable housing, Texas is appealing to all buyers, no matter what lifestyle or budget. Vintage Oaks offers homesites to build a custom home as well as home-lot packages starting at just $400,00, some are even move-in ready. To schedule a tour, call one of our land representatives at 800-303-6780.
View our newest release of acreage homesites on the New Interactive Map of The Canyons!