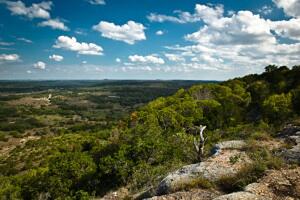 Texas takes the top 10 and ranks 8th as the most affordable state to live in the United States according to Brighthub. Home buying in the Texas Hill Country area has improved in sales, leases, and median prices since May 2013. Both the Austin and New Braunfels areas have shown a decrease in the average listing price for homes, which makes the house buying process more affordable for incoming buyers.
Photo Courtesy of Jeff Lynch
In June 2014, Zillow determined Austin's median price per square foot was $165, along with a current median price for homes of $349,000. The cost of living, according to Areavibes, was 1.5% greater than the Texas average and 7.8% lower than the national average.
Just southwest of Austin, the exciting city of New Braunfels had a median price of $118 per square foot in June 2014. The city also has a current median price for homes at $245,668. The cost of living in New Braunfels is 5.2% lower than Texas and 13.8% less than the national average.
With the market being in a great place for buyers, families wanting to relocate or own a piece of land have the best opportunity to purchase their next dream home in the Texas Hill Country. Vintage Oaks, the fastest growing community in New Braunfels, is the perfect place for you and your family to live. Along with an easy commute, Vintage Oaks is located near many activities and places, good for the entire family. View our newest release of homesites in The Canyons and schedule a tour today by calling (800) 303-6780.