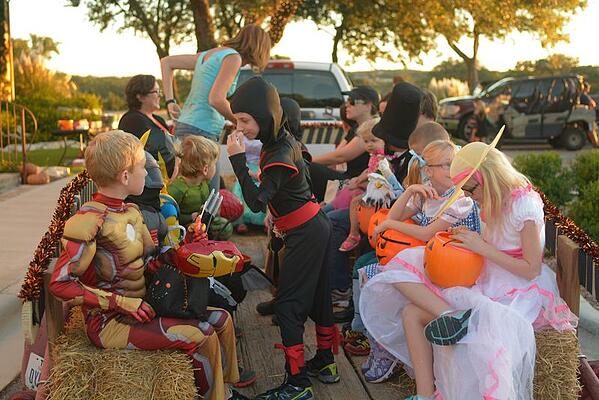 Where are the best places to take your kids trick-or-treating? There are many great places for kids to trick-or-treat and do fun Halloween activities in the Texas Hill Country. Below is a list of activities for the whole family located near Vintage Oaks!
Downtown New Braunfels will host the Downtown Halloween Spooktacular this Friday, October 31 from 3:00 p.m to 6:00 p.m.. The annual event will provide a safe place to trick-or-treat, a children's costume contest and face painting and admission is free.
The Vintage Oaks neighborhood Halloween party will be

Friday, October 31 from 6 p.m. to 8 p.m.

at the Clubhouse. Bring your little ghosts and goblins for pizza, treats, a hayride and a lot of fun!
Volunteers are needed to help Trunk-or-Treat in the parking lot. Bring goodies to hand out and feel free to decorate your vehicle. A list of homes that plan to pass out candy is being compiled so that a map can be distributed during the party for those children that also want to Trick-or-Treat around the neighborhood.