Buying A Home...and a Neighborhood
Don't consider buying a home if you can't love the neighborhood. This could be one of the better pieces of real estate advice ever given. The area you choose to move to is just as important as the home, maybe more. You'll spend a lot of time in your home, but you'll also spend much of your workdays driving to and from it and many of your weekends enjoying what surrounds you.
What criteria should you base your neighborhood decision on? Mallory Carra with Trulia offers some insights of what matters.
Are You Surrounded by People You Know?
Or people you would like to know. You might not have a lot of friends currently in the neighborhood but by touring the area you should be able to tell if the environment is conducive to getting to know the neighbors. Are there a lot of common areas? Do you see people walking around the community or kids playing in the yard? These are good indications that where you are considering buying a home is lively and energized.
Are You Close to the Things You Need?
Most areas outside of city limits now have many amenities and basics such as grocery stores and drycleaners in a nearby vicinity. Daily life can be busy, and it's not ideal to drive a long distance in traffic if you've forgotten something at the grocery store. Also, many communities now include splash parks, tennis courts and parks that provide residents entertainment without paying a membership fee to a facility that's outside the neighborhood.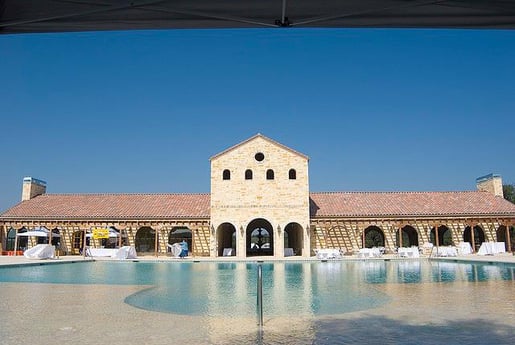 What's Your Type of Pace?
Are you looking for a neighborhood with a vibrant nightlife or something a little quieter in the evenings? Living where you spend your social time might not be the best decision when buying a home.
Owner of Living Room Realty in Portland, Jenelle Isaacson says, "I've worked with many clients who are lured to a neighborhood by hip restaurants and coffee shops. They want to live where they hang out on weekends, but when it comes to living in these areas, they suddenly find they don't like the nuisance of so many other people coming to their neighborhood parking, making noise at night. Being in the middle of the party isn't all it's cracked up to be."
Are you considering buying a home that's set a little out of the city but conveniently close to everything you need? Download our New Home Buyer's Guide and find out how to choose your next home or homesite in Texas Hill Country.