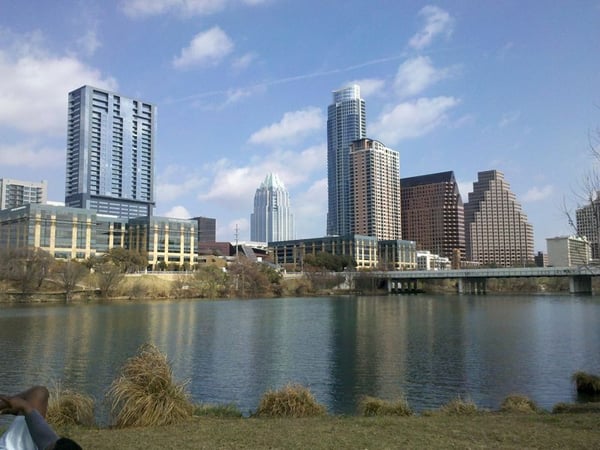 Oil and gas. Technology. Health care. They're the cornerstones of Texas' industry and also three of the many reasons so many people are coming to Texas and living in New Braunfels. Thinking of making a move? That's a smart move, with numerous dynamic careers you'd want to relocate to Texas for.
The energy sector
The state's economy is growing rapidly, topping lists like CNBC's Top State for Business in America for 2018 and attracting a workforce from all over the country and the world and buyers who are looking forward to living in New Braunfels. The CNBC ranking marked a return to the top for Texas, which last came in at No. 1 in 2014. "Riding the rising tide of energy prices — and the job growth that goes with it — Texas lands the top spot," they said. "This is familiar territory for the Lone Star State, which becomes the first four-time winner in our annual study, now in its 12th year."
Texas added more than 350,000 new jobs in the last year "with the largest increase in the energy sector," said CNBC. And, in fact, 1 in 7 jobs created in the United States in the past year was created in Texas." Rising energy prices, which have largely been responsible for the economic push over the past year, "have a ripple effect, according to Roger Guenther, executive director of the Port of Houston, which is seeing booming traffic in related products, like imported steel pipe."
Other industries pushing the economy forward
But oil and related industries are not alone in bolstering the Texas economy. Among the 39 Texas companies in the Standard and Poor's 500 index are ExxonMobil but also AT&T and Texas Instruments. "And it boasts some of the nation's largest privately-held companies," including Hunt Oil but also H-E-B, which is headquartered in San Antonio.
"Texas is no one-trick pony, notching top 10 finishes not just in Economy but in five of our 10 categories of competitiveness, including Workforce (No. 7), Infrastructure (No. 1), Technology and Innovation (No. 9) and Access to Capital (No. 3)," said CNBC. "The state finishes with 1,651 out of 2,500 possible points."
CNBC included a total of 60 metrics across 10 categories. Washington, which was No. 1 last year, fell to second in this year's rankings, followed by Utah, Virginia, and Colorado in the top five.
Top cities
Much of Texas' economic strength continues to be focused on Austin, No. 1 on U.S. News and World Report's new list of the 125 Best places to live in America, San Antonio, No. 14 on the list, and the area in between. That includes New Braunfels, currently the second-fastest-growing city in the nation. This impressive region of the state is also home to several popular new-home communities, including Vintage Oaks, the fastest-growing community in the Hill Country for five consecutive years.
Employment growth in New Braunfels over the last several years has helped fuel population growth in the city and bring more attention to buying a home in New Braunfels in communities like Vintage Oaks, with its great location convenient to both Austin and San Antonio and in the heart of a desirable, growing city. Yet, Vintage Oaks is prized for its private feel and Hill Country setting with stellar views, as well as its resort amenities including multiple pools; a lazy river; a children's playground; ball fields and sport courts; miles of walking trails that wind through the masterplan; a future Fitness Center; and the Tuscan Clubhouse.
Vintage Oaks is a 3,900-acre masterplan that offers Hill Country land ranging from 1–14 acres in both gated and non-gated neighborhoods and custom, semi-custom, and small-lot homes for sale.
For more information about living in New Braunfels or buying a home in New Braunfels visit Vintage Oaks. You can also instantly get information about our newest property release below.