Becoming a landowner at Vintage Oaks is often the product of a Hill Country visit that ends up in an impromptu tour of the community. The ideal combination of location, amenities and land offerings is just too hard to resist for those who love the area. But before buying a piece of land, it's important to explore the cost considerations of buying land and building a home at Vintage Oaks so you know what lies ahead.
Cost considerations for buying land
At Vintage Oaks, a number of factors are at play when determining the price of the land. You'll want to ask yourself a couple of key questions to help you hone in on what you want and start developing a budget:
How much acreage do you want? Do you have horses? You may want larger equestrian acreage. Are you envisioning a fully decked out entertainment and recreation space with a pool, sport court, and outdoor kitchen? You might also need a fair bit of space to spread out.
Do you want a sunset view from your living room? Getting specific will help you weed out the lots that won't accommodate your specific idea of a dream home.
Do you want extra street frontage, a flat lot behind gates, or a location that is both private but within walking distance to community amenities? Your Vintage Oaks sales professional should be able to show you the homesites that meet your needs and identify cost considerations for each.
Vintage Oaks' array of homesites and neighborhoods make landownership available at nearly every budget. Currently offerings include:
Timber Ridge, Vintage Oaks' newest neighborhood release located at the highest elevation in the community offering dramatic hill country views.
The Canyons, featuring high elevations and long views, surrounded by privacy and greenbelts
Silver Oaks, a new neighborhood of 1- to 2.42-acre wooded, cul-de-sac, and view properties within walking distance to many of the on-site amenities
Champagne Hills, Vintage Oaks' first gated community in more than two years, offering expansive Hill Country views, heavily wooded landscapes, private cul-de-sac sites and green belt locations
Vineyard Ranch, large acreage ideal for equestrian living and extra privacy, with 5-14 acre homesites
Don't forget to factor in the maintenance costs. A large lot may cost more (or take more elbow grease) to maintain, but if you have your eye on a great expanse of land with all the bells and whistles, a few extra hours here and there on the power mower probably won't matter.
Cost considerations of building a home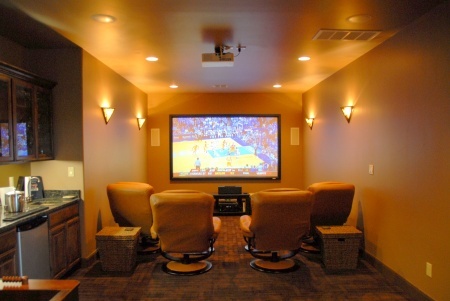 A custom home can be comparable to the cost of a builder home or it can test the limits of your budget depending on the square footage, features, and finishes. Here are some things to consider:
What size home do you need? Do you have a big family or do you anticipate a lot of visitors? A larger home may be in order.
You also want to think about details like whether you need one story or more and what type of architecture you want.
What about the other must-haves? Do you need a home office? A playroom for the kids? A home theatre or wine room? These decisions will help your builder start to determine your hard costs.
Now it's time to concentrate on fixtures and finishes. This is where budgets can quickly spiral out of control, as pretty countertops and high-end details and state-of-the-art technology capture your attention. Keying in on what you really want, making a few compromises, and doing some research to find more affordable options for some of the materials can help shave some money off the top.
Once you have made these decisions, your builder should be able to give you an estimate based on the price-per-square-foot of the home. If you have been working closely together and making adjustments along the way, your estimate should be within range of the budget you gave your builder. If it comes in much higher than you're comfortable with, choosing a different lot, downsizing the home, or making changes to the features and finishes you've chosen can help get your costs down. Also, keep in mind that if you're financing your land and home, your costs will be spread out over the life of your loan. Principle and interest payments on an extra $25,000 will cost about $115 per month at current rates.
For more information, visit Vintage Oaks or click below to downnload our free Custom Home Building Guide.