The inspired landscape of the Texas Hill Country is on many a traveler's bucket list. But, increasingly, people aren't settling for a simple visit. The Hill Country is more popular than ever and continuing to grow as everyone from young families to military to retirees discover the area—and decide they don't ever want to leave. With so many real estate options, it can be hard to decide whether it's best to start building a Texas Hill Country home or buy a home. This breakdown will help.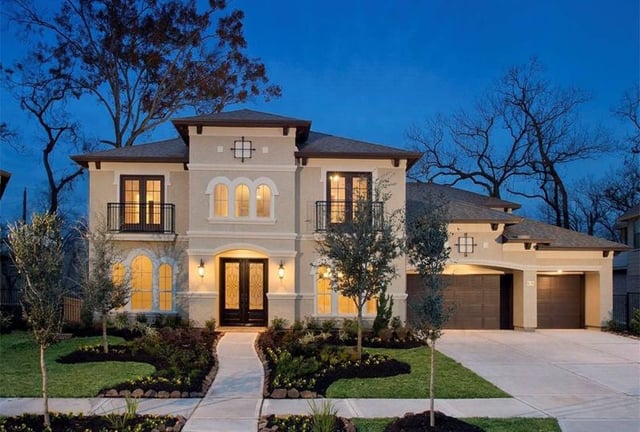 Building a custom home
When you know precisely what you want—or you know you don't want to compromise—building a Texas Hill Country home is the way to go. A custom home is designed for no one but you. That makes it one of the most desirable real estate options out there, and a bucket list item for many. Additional advantages of building a custom home are:
Built for your needs in your preferred style
The floorplan that's right for your family, not one you have to adapt to your needs
The specific features and finishes you want
No need to settle and no need to renovate
No living with someone else's curious interior design choices
Speaking of choices—You get to make them all, from the size of the home to the tile in the showers!
Three words: Brand. New. Everything!
The latest in building practices, technology, and energy-efficiency
It's easier than you might think—Building a Texas Hill Country home at a community like Vintage Oaks might surprise you. The process is probably simpler, faster, and less expensive than you may have thought.
Choose your own builder—or let Vintage Oaks' owners recommend one for you through the Builder Match program—and build on your timeline. These are just a few more reasons why Vintage Oaks is the fastest-growing community in the Hill Country for the past four years.
Buying a home in the Hill Country is an increasingly desirable choice thanks to a growing number of attractive available options. At Vintage Oaks, existing homes give buyers the ability to go custom without the wait. Brand-new and never-been-lived-in Featured Homes are also available, while the masterplan's newest community, The Grove, is a popular option for buyers who are looking for a lower-maintenance alternative to having acreage. Additional advantages of buying a home include:
Typically a shorter construction period so you can move in sooner
No construction wait if you choose a Featured Home or existing home
More customization options than ever, resulting in a custom-quality home without the custom wait
Homes in a variety of price points, with many more affordable options
Pre-set floorplans or floorplan inspiration can help with the many choices that need to be made.
New home designs showcase the latest features and finishes.
You can upgrade as much—or as little—as you want.
Wide ranging home sizes, styles, and configurations
At Vintage Oaks, all owners have the same access to the community's resort amenities, from the multiple pools to the lazy river to the parks, trails, and sport courts, to the Tuscan-style clubhouse
Moving to the area will be an exciting time, whether you choose to go the custom route and start building a home in the Texas Hill Country or opt to buy a home. While you're considering your real estate options and narrowing down communities, be sure to visit Vintage Oaks and see why it's the favorite community in the San Antonio MSA.
For more information, visit Vintage Oaks. You can also see all Quick Move Featured Homes below.