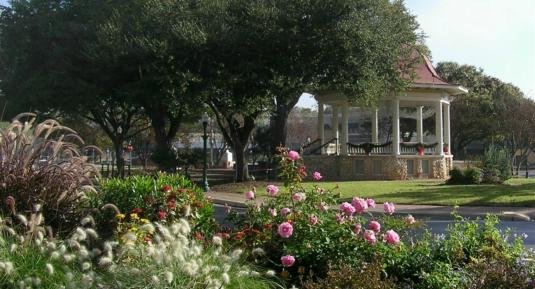 Low cost of living, great real estate values, abundant jobs—just a few of the reasons that Texas has led the nation in growth for several years running. "Everyone is moving to Texas," shouted Builder magazine. The article followed The Atlantic's report on new census numbers that showed that, "Only one metro with a population greater than 1 million people grew by 3 percent last year. It's Austin."
The Atlantic added that, "The cities with the highest levels of net domestic migration since 2010 are Houston, Dallas, Austin, Phoenix, Denver, and San Antonio. Once again, we're talking about Texas. More broadly, we're talking about sprawly metros with fast-growing suburbs in the Sun Belt."
To that end, it isn't just a few large cities in Texas that are gaining residents.
The area between Austin and San Antonio has also seen impressive growth. San Marcos was the fastest-growing city in the country last year and Hays County was "the fastest-growing county in the region," said the Austin Business Journal. The Hill Country city of Georgetown was ranked No. 7, growing its population by 4.5 percent. New Braunfels' population has grown more than 44 percent since 2000, according to Sperling's Best Places. New Braunfels' consistent growth is a product of its ideal location between the two dynamic cities of Austin and San Antonio right on the Texas Wine Trail, beautiful Hill Country scenery, array of dining, shopping, entertainment, cultural, and recreational opportunities, and desirable lifestyle.
The city's fastest-growing community, Vintage Oaks is a draw for those looking for a well-designed masterplaned community featuring acreage property starting at one acre, as well as Hill Country homes, home-lot packages from two top national builders, and amenities that rival a five-star resort.
For more information, visit Vintage Oaks or click below to download our free Hill Country Real Estate Buying Guide.