Real Estate Technology Trends That Are Changing the Business
Many things about the way we live life is changing due to technology. Smartphones, tablets and social media are just a few things that make our daily lives run at a much quicker pace than they did even 10 years ago. How are these devices affecting real estate technology trends and how you can find your next new home community?
Find a Home from Your Couch
Using online sources to begin your search for a new home is a great idea, especially if you have your state, city and potential neighborhoods narrowed down. Looking for homes or homesites online allows you to be spared a great deal of time going from home to home, looking at properties that don't have the characteristics you are interested in. Not only does it save time, if you are relocating further than across town, it also allows you to search without traveling multiple times.
Online sources are really convenient and give a great start to the house hunt but if you are unsure about the community where the home is or are close to putting in an offer, you always want to view the home in person.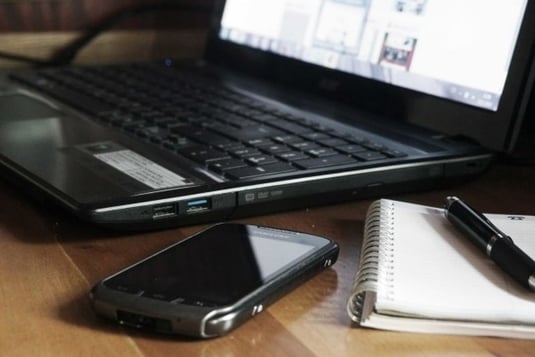 Social Media as a Search Tool
Facebook, Instagram, Twitter and additional social media platforms can be a great resource when it comes not only to finding a new home but to finding the community that is the right fit for you or your family. Many communities now have Facebook pages, their posts and updates can give you a great idea of the types of people that live in the community. If you are starting a family you want to live in a community with other young families as well as know the amenities the community possesses are useful for your stage of life. You can also get a look through the photos the community posts at the events they host and the other things happening in the area.
However, what might be the most valuable characteristic about a community's Facebook page are the customer reviews. You can read the comments first, present and future residents post about the community as a whole.
How Technology Helps Your Real Estate Agent
The advancements in real estate technology trends are not only beneficial to you, they help the real estate agent you are working with too. As an article in US News and World Report states, agents can now get MLS listing updates every 15 minutes, straight to their phone. This means you'll have the opportunity to get a jump on that perfect new home or homesite that just hit the market.
Have you been putting these real estate technology trends to good use and are ready to narrow your search? Vintage Oaks' master-planned community offers the best in Hill Country living right outside of Austin and San Antonio. Download our Hill Country Real Estate Buying Guide and learn more about this beautiful area.