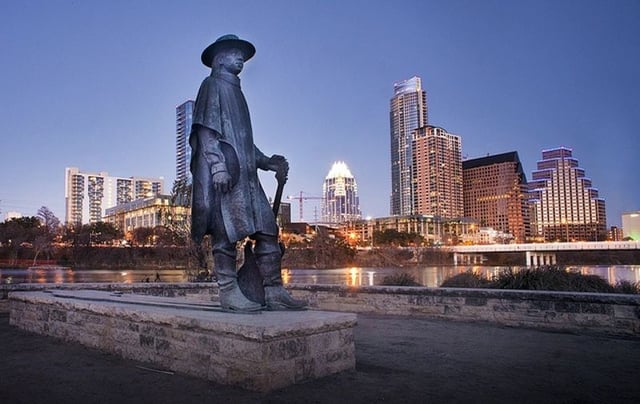 With all the praise being directed at Austin and San Antonio and their continued population growth, you might think it would be expensive to live there. But, as it turns out, these two vibrant metros are among the most affordable cities in the nation according to a new report from Forbes.
"To find the Most Affordable cities, we started with America's 100 largest Metropolitan Statistical Areas (MSAs) and Metropolitan Divisions (MDs), all with populations of 600,000 or more," said Forbes. "We first assessed housing affordability, using the latest (Q4 2014) Housing Opportunity Index (HOI) from the National Association of Home Builders and Wells Fargo. Then we factored in an index developed by Sperling's Best Places, which measures the cost of food, utilities, gas, transportation, medical expenses, and other daily expenses in each area.
The Austin-Round Rock-San Marcos MSA was No. 19 on the Forbes list, with:
Median Family Income: $75,400
Q4 2014 median sales price: $244,000
Housing affordable at median family income: 61.5%
Cost Below National Average: Groceries—13.6%; Utilities—6.0%; Transportation—3.5%; Health—2.1%; Misc.—4.5%
The San Antonio-New Braunfels MSA was No. 20 on their list, with:
Median Family Income: $58,800
Q4 2014 median sales price: $188,000
Housing affordable at median family income: 60.5%
Cost Below National Average: Groceries—12.9%; Utilities—7.9%; Transportation—4.6%; Health—6.0%; Misc.—2.7%
The space between
While the large cities of Austin and San Antonio have been growing, so too have the smaller cities between them. Grouped in with San Antonio, the considerably smaller, but no less dynamic, city of New Braunfels continues to boast its own impressive numbers. New Braunfels is the 13th fastest-growing city in the nation and is projected to grow another 36 percent in the next 15 years.
Part of Forbes'10th-best city for jobs and one of the Best Places for Business and Careers, New Braunfels' employment market will grow even stronger in the coming year with several new high-profile businesses and employee expansions:
The first HEB Plus in New Braunfels will bring hundreds of jobs to New Braunfels.
Amazon is building a new 855,000-square-foot fulfillment center in San Marcos, which will bring 1,000 new jobs to the Hill Country.
CGT U.S. Limited is constructing a new manufacturing facility in San Marcos that will pump more money into the Hill Country economy and bring 275 jobs with it.
Epic Piping will expand its workforce, adding hundreds more jobs to its San Marcos facility.
Hill Country real estate buyers are increasingly looking to buy land in New Braunfels to build a custom home in the Hill Country thanks to the great desirability of this area. A favorite spot is Vintage Oaks. Vintage Oaks' location on the Texas Wine Trail between Austin and San Antonio makes it a favorite spot for Hill Country real estate buyers; Vintage Oaks is the fastest growing community in the area for three years in a row. The community offers a range of homes and homesites in gated and non-gated areas and resort-style amenities including multiple pools, a lazy river, trails and parks, and ball fields.
For more information, visit Vintage Oaks or click below to download the free Hill Country Real Estate Buying Guide.