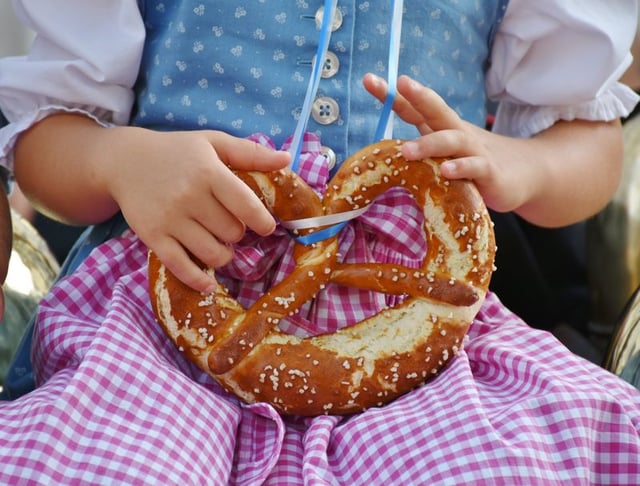 Wurstfest has been called "the best 10 days in sausage history" and also the best thing to do in Texas by Expedia, and the thousands of people who are about to visit New Braunfels for this year's festival will surely see why. This is one of the most highly anticipated Hill Country events of the year, and it kicks off with the ceremonial "biting of the sausage" on Friday, Nov. 3 at 4pm, with festivities going on through Sunday, Nov. 12.
Wurstfest is one of the most fun and festive Hill Country events and a great way to show off the area's German heritage while entertaining visitors with great live music on several stages, ample German food and beer, and energetic competitions, and also raising funds for New Braunfels area improvements and community projects. Offering fun for the whole family, this year's event will again include the carnival with its rides and games as well as Kinderhalle, packed with unique family activities including storytelling, puppet shows, and face painting. You can see the daily schedule for Kinderhalle on the City of New Braunfels' website.
The festival will include a massive Biergarten and a variety of food choices from Bavarian favorites to festival staples at the Markplatz, plus dozens of types of sausages, performing arts at the Circle Art Theatre, and, of course, a festival favorite: Masskrugstemmen, the beer stein holding competition, at the Big Tent. Stelzenplatz, which made its debut a few years ago, is back, with more dining options including a fleet of food trucks, as well as a second Biergarten, a live music stage, shopping, and another carnival space in an expanded area along the Comal River just below the Stelzenhaus hall.
This year, the Rockin' R Wurst Wagon is also available to pick up visitors to Wurstfest and take them home—or to a hotel or other accommodations—for a small fee. It's literally a small price to pay to allow you to imbibe freely and not have to worry about getting in the car!
Want more information about Hill Country events or living in New Braunfels? Visit Vintage Oaks, the fastest-growing community in the San Antonio area for the past four years. Vintage Oaks is a 3,300-acre masterplanned community in the Hill Country that offers acreage homesites ranging from 1 to 14 acres in gated and non-gated neighborhoods as well as custom and semi-custom homes.
Vintage Oaks offers a premier lifestyle, with friendly neighbors, great community spirit and a welcoming nature, as well as beautiful views of rolling hills and old oak trees. On-site resort amenities including multiple pools, a lazy river, miles of walking trails, ball fields and sport courts, a Tuscan clubhouse, and a year-round calendar of community events add even more appeal.
You can also get more information about Vintage Oaks' newest neighborhood of low-maintenance homes at the link below.