Finding Your Way in the Texas Hill Country
Leave Austin going west and you'll soon see the city slowly disappear as you approach the beauty of the Texas Hill Country. Fredericksburg, New Braunfels, Bandera; the list is endless of unique cities to add to your next road trip itinerary. National Geographic writer Patrick J. Kelly lays out the best way to explore the area and all the distinct features it offers.
You can begin in either Austin or San Antonio on your exploration of the Texas Hill Country, starting in San Antonio and making a circle from New Braunfels to Bandera and back to the city will take you on the perfect adventure through the region.
New Braunfels
New Braunfels is the definition of Texas and is a town know for two very diverse bodies of water. Schlitterbahn Waterpark and Resorts is acres and acres of fun, make plans to stay the night at one of the on-property resorts to make the most of your visit. Also try something a little more natural while you're there; the town is known for inner tube trips down the Guadalupe River.
What is New Braunfels without a visit to Gruene (pronounced "green")? This historic district is home to Texas' oldest dance hall, drawing in famous musicians from around the world throughout the year. If two-stepping isn't your thing, check out the Sophienburg Museum and learn a little more about the German influences and history of the area.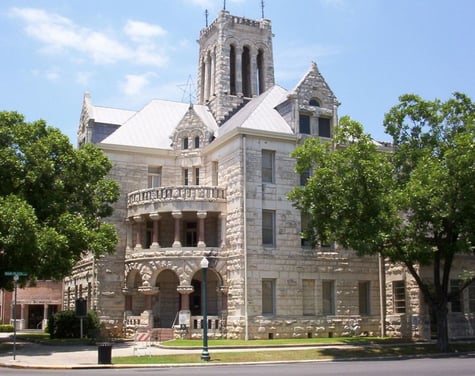 Image Source: Discover Texas History
Kerrville
Take off from New Braunfels and make your next stop in Kerrville. Kelly suggests trying Billy Gene's restaurant for both their amazing views of country landscape and their chicken-fried steak. Kelly says to stay at the Inn at the Hills; their website boasts 50 years of some of the best entertainment and food in the city.
Bandera
Bandera is located less than a hour from San Antonio, but you would never know you were that close to a major metro area when visiting the self-proclaimed "Cowboy Capital of the World." Plan to stop off at a dude ranch and experience the true cowboy way of life with chuck wagon meals, horseback riding and trail rides.
Planning your next Hill Country roadtrip? Stop by and see us at Vintage Oaks, we'll show you what a permanent visit to Hill Country looks like.