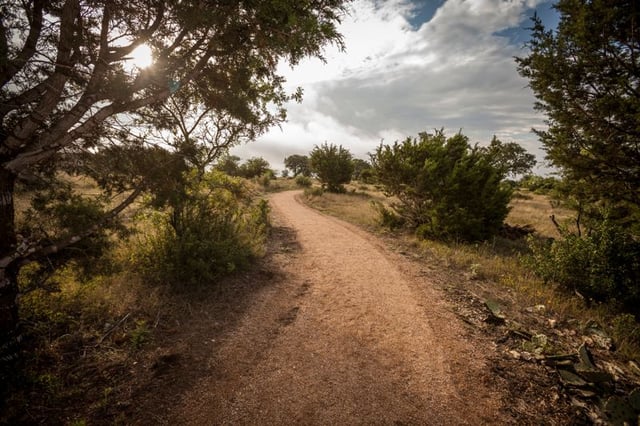 The words, "Take a hike," were never as enjoyable as on Saturday, June 3, when those who live at Vintage Oaks and friends joined together to hike the newly refurbished Vintage Oaks Trail, from the trailhead by the main entrance of the community to the trailhead across from the Tuscan Clubhouse, and raise money for the American Heart Association. The first annual Hike in the Hills event at Vintage Oaks brought together neighbors who were excited to discover the newly improved trail and raise funds for this worthy charity.
More than $1,200 was raised as Vintage Oaks developer SouthStar Communities donated $3.30 for every mile logged by participants. Residents enjoyed the 1.65-mile hike (each way) as well as breakfast and refreshments from a popular food truck.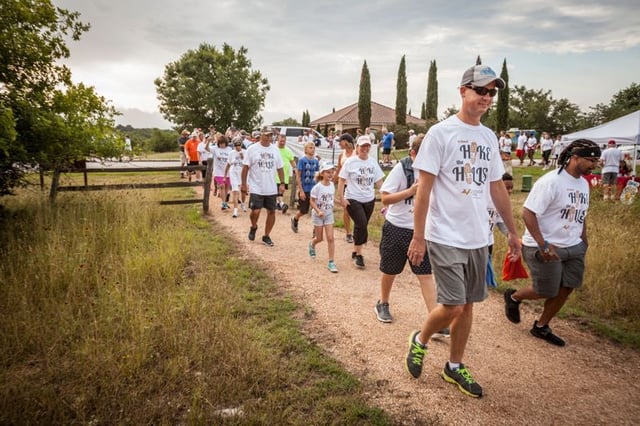 Vintage Oaks' miles of nature trails that wind through the rolling hills and scenic surroundings provide residents with beautiful opportunities to stay active while walking, running, riding bikes, and pushing strollers in the midst of beautiful Hill Country scenery. The walking trails are just one of the many Vintage Oaks amenities that Hill Country land and homebuyers are drawn to.
Vintage Oaks organizes and supports Hill Country events and activities all throughout the year, from holiday happenings like Trunk-or-Treat and the favorite annual Christmas Party, to the Summer Concert Series, now in its second year, that offers enjoy great live music, plus food, fun, and dancing, at the community's Timber Ridge Park.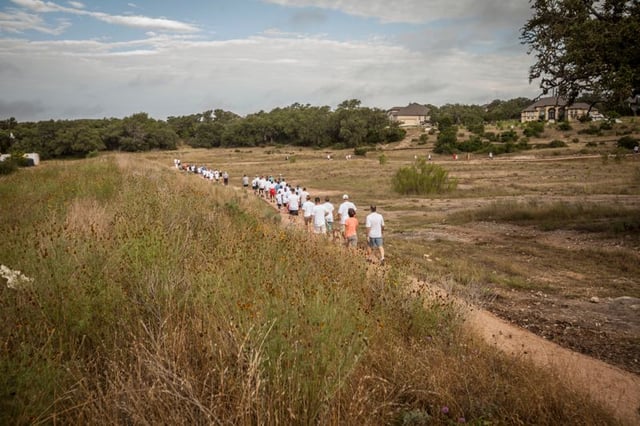 That's just one of the many reasons Vintage Oaks has been the fastest-growing community in the San Antonio MSA for the past four years and is so often the choice of those looking to buy land in the Hill Country to build a custom home. Vintage Oaks' amenities also include multiple pools including a tot pool, a lazy river, a playground, neighborhood parks and ball fields, and miles of trails.
For more information about living in the Hill Country and building a custom home in New Braunfels, visit Vintage Oaks, offering Hill Country land for sale plus custom and semi-custom homes and an ideal location right on the Texas Wine Trail between Austin and San Antonio.
You can also click below to view the final release of homesites in The Reserve.