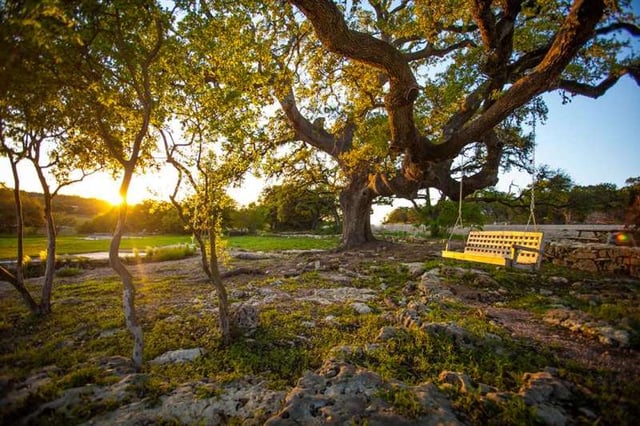 When it comes to retirement today, there is the old stereotype that everyone moves to Florida, and then there is the reality that retirees are moving where they really want to live. Increasingly, that means retiring in Texas, and cities like Austin and Fredericksburg, which were both named to Forbes' list of 25 Best Places to Retire. To compile its list of the top 25, Forbes sifted through "data on more than 400 cities from every state," they said. Not surprisingly, economic factors weighed heavily and included overall cost of living, home prices in comparison to national averages, and tax climates for retirees in specific cities.
In choosing Austin, Forbes recognized the city's economy, weather, "cost of living at about national average, low crime, and high grades for bicycling." They also love Fredericksburg's "warm climate, above average air quality, cost of living 5% below national average, median home price, low crime, and high walkability rank."
Fredericksburg isn't the only Hill Country city that is seen as a top retirement spot. TIME Money also placed New Braunfels on its shortlist of Best Places to Retire in 2017, recognizing it as "Best for Encore Workers."
"Launch your postretirement encore career from one of the fastest-growing cities in the U.S.," they said of retiring in Texas. "Whether you're after a fun part-time gig to stay active or making a serious stab at a new venture, New Braunfels has the opportunities."
The publication stated data from Moody's Analytics that predicts 15.5% job growth between 2016 and 2021 and notes that the city, which boasts just a 3.6% unemployment rate, is both a hub for large employers and within an easy commute to both Austin and San Antonio.
In 2017, San Marcos, just adjacent to New Braunfels, made Forbes best places to retire list for its low cost of living, great climate, and strong economy. They also mention its "high rank on the Milken Institute list of best cities for successful aging."
Vintage Oaks, the fastest-growing community in the Hill Country for more than four years, is also one of the area's fastest-growing retirement spots. Between the ample acreage options that allow retirees to buy land in New Braunfels and build their custom retirement dream home, and new builder homes at The Grove featuring a smaller, low-maintenance footprint, retirees have numerous options at Vintage Oaks. Land options are offered from 1–14 acres in both gated and non-gated neighborhoods, and The Grove offers new homes from three of the area's most acclaimed homebuilders, with more than 60 floorplans ranging from 2,100 to 3,500+ square feet and lot sizes from 60–75' wide.
Retirees also choose Vintage Oaks for:
The Hill Country's best amenities, including multiple pools, a lazy river, playgrounds, sports courts and ball fields, a brand-new Fitness Club coming in 2018, and the Tuscan Clubhouse, home to year-round activities and special events
Some of the Hill Country's most incredible natural beauty and breathtaking views spanning rolling hills, lakes, and rivers, towering oaks, and abundant greenery
A variety of recreational activities both in the community and surrounding area
An ever-growing array of excellent restaurants, shopping opportunities, entertainment options, and cultural experiences
An outstanding quality of life and abundant community spirit
For more information on retiring in Texas and living at Vintage Oaks, visit the website. You can also quickly view featured Quick Move homes at Vintage Oaks at the link below.